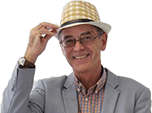 Major Auction Houses Report Prices Still Rising in June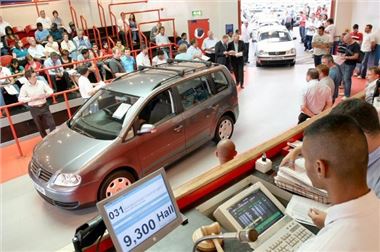 BCA's Pulse report for June 2009 shows that average used car values are continuing to rise - but in smaller increments - despite the continued long-term economic gloom that is affecting many other retail, industry and service sectors.
June saw average auction values increase for the eighth month running, by £77 to £5,850, compared to £5,773 in May. Growth in average value appears to be slowing – certainly compared to earlier in the year – and the richer model mix at BCA will have had an effect this month.
Year-on-year values are now £735 or 14.3% ahead of June 2008 – reflecting both that values were under severe pressure this time last year, and that 2009 has seen sustained and significant improvements in value. June 2009 performance against CAP is nearly eight points higher at 99.93% than that recorded in the same month in 2008.
In contrast, The latest edition of Manheim Auctions' monthly Market Analysis for cars shows that in June 2009 average values rose by 3.0% (£202) following a fall of 0.6% (£38) in May. The June increase in average values is the fifth month-on-month increase in the past six months and is contrary to the seasonal trends experienced in previous years. Average values in all three sectors rose with the Fleet sector recording an increase of 1.6% (£100), the Dealer sector an increase of 2.2% (£44) and the Manufacturer sector an increase of 4.8% (£544).
Fleet and Lease
According to BCA's figures, in June average values for Fleet & Lease cars rose by £28 while average Part-Exchange values climbed by £45 and Nearly-New values improved by a substantial £1,690 – although this was largely due to a spike in the volume of premium cars sold in this sector during the month.
Splitting fleet & lease vehicles into Volume, Premium and Budget sectors underlines that there were some variances in demand during June.
Volume fleet & lease product performed strongly, with a substantial £120 (2.3%) being added to the average value in June. Values have improved by £1,247 this year, equivalent to a 31% increase in six months. Year-on-year values are ahead by £741, reflecting that this time last year, values were beginning to fall quite rapidly.
Performance against CAP Clean for volume fleet & lease cars rose for the second month running to 98.16%.
There was a small monthly rise in the values of Premium fleet product in June by just £49 to £10,411, while fleet & lease Budget values fell by just £20 to £3,325 (just over half a percent).
Manheim reports that examples of notable increases in average values in the fleet sector include Supermini, Executive and 4x4 models which rose by 9.1% (£315) to £3,782, by 5.4% (£558) to £10,959 and by 11.6% (£1,337) to £12,820 respectively. Examples of falls in average values in the fleet sector include Medium Family, Large Family and Mini MPV models which fell by 3.3% (£189) to £5,539, by 5.2% (£270) to £4,969 and by 3.4% (£176) to £4,955 respectively.
Within the Manufacturer sector, BCA reports changes in the basket mix have contributed to the increase in average values despite average age increasing by 3 months to 23 months and mileage by 3,002 miles to 21,005. In the month the proportion of Executive vehicles increased by 4% to 14% and Compact Executive vehicles increased by 4% to 13%.
Dealer Part-Exchange
With demand for affordable transport staying high, BCA reports that values have increased in the part-exchange sector for seven consecutive months. The average price improved by £45 (matching the increase recorded in May) to rise to £2,405. CAP performance improved by 2 points to 95.48%. Year-on-year values are ahead for the second month running, by around £250.
Manheim reports that dealer p/x MPVs rose by 22.9% (£454) to £2,436 and 4x4 models increased by 10.6% (£349) to £3,652. Superminis fell by 2.9% (£44) to £1,500 and Executives by 11.5% (£381) to £2,918.
Nearly-New
In June BCA saw another substantial increase in nearly-new values, with the average price rising by £1,690 against May to reach £16,382 – the highest recorded in a year. Much of this was down to model mix, with Premium models selling in greater relative numbers than had been seen in May. Year-on-year values are now ahead by £2,220 having been behind by a similar amount last month. Performance against CAP Clean improved by two points to 104.21%. However, average values for nearly-new Budget cars fell by £726 against May to £5,655, the second consecutive monthly fall in values. Numbers are very low in this sub-sector, so swings in age, mileage and price are inevitable and are driven by mix rather than by market trends.
Commentary
BCA's Communications Director Tony Gannon commented, "The current supply and demand equation is keeping prices high. Stock levels remain relatively low, and certainly behind normal levels for the current period in previous years. Consumer demand remains firm and with the vast majority of vehicles on offer being sold, conversion rates remain exceptionally high and values reflect this."
Gannon added "CAP values were largely unchanged in June, but prices rose and percentages improved. Bearing in mind the strict criteria for CAP Clean, it is clear that current demand is resulting in average condition cars being bid to Clean values and above. Unsurprisingly, 2009 continues to 'outperform' 2008 by a considerable margin."
BCA also reports on the longer-term quarterly movements, and shows that Quarter 2 2009 established a new record average value of £5,785 – beating the previous highest of £5,722 in Q1 of 2008 by £63.
Year-on-year, Q2 09 is some £450 ahead of last year and performance vs CAP Clean has made a significant recovery in 2009, averaging 99.9% in the first half of the year, compared to 94.5% for the same period in 2008 and just 92.6% across the whole of 2008.
Gannon commented for BCA, "Looking at price evolution over a longer period shows that average used prices have staged a solid recovery following the significant falls of last year. It is the first time on record that Q2 average values have made a substantial improvement over Q1 values reflecting the longer term nature of the recovery from a low base."
Mike Pilkington, Managing Director of Manheim Auctions & Remarketing commenting on the latest figures said: "Although we have been anticipating that average values would continue to level off following the strong start to the year this increase, though surprising in view of the time of year, does reflect the continuing strong activity reported at all of our auction centres throughout the UK. Demand remains strong with good attendance and bidding activity both in the auction halls and online which may have delayed the seasonal price reduction expected over the summer months."
More at
www.british-car-auctions.co.uk
www.manheim.co.uk
Comments