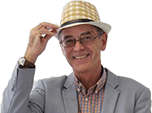 HU58 AND FOR SALE

One of the most unique registrations available from DVLA's huge bank of more than 28 million will be auctioned on Friday, November 21.
Fuelled by record sums paid for personalised registrations during 2008 and the huge amount of interest continuously surrounding them, the DVLA is bracing itself for a nail-biting conclusion when 1 RH comes under the spotlight at the Tankersley Manor auction, South Yorkshire.
Damian Lawson, DVLA Personalised Registrations' Marketing Manager, said: "1 RH is arguably one of the last great jewels in our crown. Its single digit 1, combined with the letters R and H places it into our 'most desirable' category of registrations and as such I am confident it will exceed its £8,000 reserve price."
The auction will consist of an eclectic mix of personalised registrations including some to suit owners of Alfa Romeos, Mercedes, BMWs and Jaguars to iconic VW Beetles, with examples including ALF 4A, BMW 1A and BMW 730D, a crop of Mercedes-linked plates including CLS 6, 79 CS, 58 SL and SLR 73X. Mitsubishi Evo owners are expected to push the boat out for EVO 1S.
The registration 3 HRD – a perfect addition for the mystery buyer who paid a record £214,800 for a 1939 Vincent-HRD motorbike – will also be featured along with HU58 AND, the registration made "famous" thanks to You Tube wedding-spoof earlier this year.
More at
www.dvlaregistrations.co.uk/auction
and
www.dvlaregistrations.co.uk
.
Comments