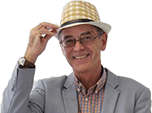 Classics enjoy Indian Summer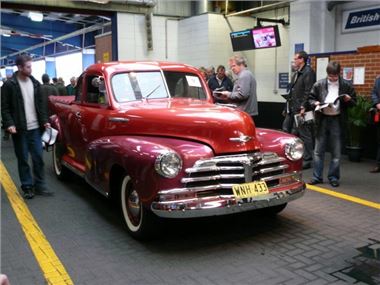 Maybe it was the unseasonably warm October weather, but classic car enthusiasts continued to ignore the cold fingers of recession as BCA's latest sale confirms. The company's specialist 'Classics from BCA' department recorded another good result in its sale held earlier this month at Blackbushe. 'Classics from BCA' Manager Robin Lawton commented "Once again we had a good turnout of buyers and we sold 28 cars for a 60% conversion with a number selling for well above their estimate."
Arguably the strongest seller on the day was the 1968 Aston Martin DBS. Finished in silver with black leather interior, the car had been in storage for a number of years and required recommissioning before being ready to drive. Having covered just 69,000 miles from new and one of just 823 produced, this Aston generated a huge amount of interest, with buyers competing from Europe and even Japan. It sold for £18,150 - over three times its original estimate.
Dating from 1949, the Triumph 2000 Roadster also created a lot of interest. Finished in dark red with black leather upholstery, the car was resident in Jersey around the time the TV series Bergerac was filmed and was believed to have been used in several episodes. A picture of the car with John Nettles, who played the lead role, was included in the sale. It sold for above estimate at £9,350.
Highest price of the day went to a pair of Jaguars – one original and one replica. The superbly presented Jaguar D-Type replica by LR Roadsters was finished in British Racing Green. The car was built in 1987 using a 1964 Jaguar Mk X as a donor. Presented in the definitive 'long-nose, full fin' format this well-detailed replica sold for £22,000. The 1969 Jaguar E-Type Series II Roadster was the real thing, although it had undergone an extensive restoration some years ago. Finished in white with dark blue upholstery and black hood, it also sold for £22,000.
The 1974 Triumph Dolomite 1850 was another strong seller. Finished in light blue with blue trim, this seventies saloon had covered just 5,926 miles from new. Presented in nearly as-new and completely original condition it sold for £4,200 after some very competitive bidding.
The Humber Super Snipe Tickford Drophead Coupé was a beautifully restored example dating from 1949. Finished in Old English White following a bare metal respray, the interior and hood had been fabricated from the original patterns and the car was described as nbeing mechanically faultless. Of the 100 originally built, around 25 survive with fewer than ten in full running order – arguably this is the finest example of the model you could find anywhere. This rare car seemed good value, selling for £13,000.
For followers of more modern classics, the 1970 Triumph Vitesse Mk II Convertible was in exceptional condition following a detailed restoration over the past ten years at a cost exceeding £20,00. Finished in white with black hood and red interior, and sitting on wire wheels this little car was described as being one of the finest examples to come to the market place for some time. It sold for £7,150.
Also causing a lot of interest were two vehicles with celebrity connections. The 1996 Jaguar XJ6 Executive entered for sale by Pink Panther actor Herbert Lom was excellent value at £1,550. The 1955 Austin A30 5 cwt Van was previously owned by TV gardening presenter Alan Titchmarsh, who apparently used for trips to and from the local garden centre. In beautiful condition and sign-written 'The Austin Service', it sold for £2,425.
The next 'Classics from BCA' sale is 'The Christmas Sale' which takes place at the Blackbushe auction centre - located on the A30 between Camberley and Basingstoke – on Tuesday 2nd December commencing at 12 Noon. For full details of the sale, please contact the 'Classics from BCA' Information Helpline on 01252 877317 or email
classics@bca-group.com
. Catalogue details and illustrations are displayed on the BCA site at
www.classic-car-auction.co.uk
.
Comments