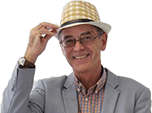 Motorpoint unveils largest car supermarket in North West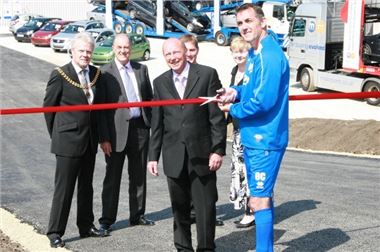 Motorpoint has officially opened the largest car supermarket in the North West of
England.

Owen Coyle, Manager of Burnley Football Club, took time out from the club's
pre-season preparations to cut the ribbon at the site on Rosegrove Lane in Burnley.

Motorpoint has invested several million pounds since the turn of the year extending
its existing dealership into neighbouring Gannow Lane. Spread over 10 acres, the
improved site now has the capacity to display over 750 cars at any one time.
It also boats a state-of-the-art vehicle preparation facility together with a dozen
workshop and valeting bays. There is also a dedicated storage area for vehicle
deliveries. Over 30 people alone are employed in this part of Motorpoint.

Says Jon Grace, General Manager at Motorpoint Burnley: "We were absolutely delighted
that Owen Coyle took time out to open Motorpoint Burnley Phase Two. This is a major
investment on our part and it's great to finally see it come to fruition."

Motorpoint expects to sell over 8,000 cars a year from its site in Burnley (or
roughly one every 25 minutes).


In the photo left to right: L-R Cllr John Hubbard, Mayor of Burnley; Gordon Birtwistle, Leader of Burnley
Council; David Shelton, MD of Motorpoint; Jon Grace, General Manager of Motorpoint
Burnley; Gillian Hubbard, Madame Mayoress of Burnley and Owen Coyle, Manager of
Burnley Football Club.
Founded in 1998, Motorpoint is the UK's number one car supermarket group. It
currently operates from five locations - Burnley, Derby, Glasgow, Newport and
Peterborough. In 2008, Motorpoint sold some 35,000 new and nearly vehicles,
providing customers with almost £150m worth of savings on the recommended retail
prices to be found on franchised dealers' forecourts. It also repeated its
achievement of selling a car into every post code area in the UK. Motorpoint is
currently listed at number 83 in the Sunday Times Top Track 250.
Comments