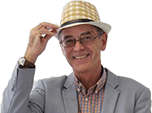 Scrappage Scheme Slammed by Fleet Expert

Government should have backed UK Motor Industry by renewing its own fleet, not launching a scrappage scheme.
Taxpayers' money being used to fund the 'new for old vehicle' scrappage scheme coming into effect next month would be better off being invested by the Government in refreshing its own vehicle fleet.
That's the view of fleet industry consultant Stewart Whyte, who is critical of the scrappage scheme as announced in this week's Budget, because it does not contain any environmental element.
The Government is putting up £300 million to fund the scrappage scheme with a similar amount coming from the motor industry.
Mr Whyte, managing director of the Fleet Audits Consultancy, said: "I do not think the scrappage scheme is the best use of £300m of public money, particularly because there is no encouragement within the scheme for consumers to buy low-emission vehicles.
"The total of £600m could have been used to buy some 45,000-60,000 new low emission cars and vans to refresh and rejuvenate some elements of the fleets in Government departments and agencies.
"Our fleet experience suggests that the majority of such bodies have for many years been restricted in vehicle replacement opportunities through budget caps. This has generated a sizeable pent-up demand for vehicle replacements. A temporary lifting of these budgetary caps could have created a more effective and targeted demand which UK-built cars could go a long way to fulfil."
And Mr Whyte highlighted that such a strategy had already been adopted by the Obama administration to support the ailing United States motor industry.
"Renewing fleet vehicles operated by UK Government departments and agencies would have improved the efficiency of their fleet operations, reduced their carbon footprint and, by ensuring that UK-built vehicles were acquired as much as possible, given significant help to the domestic motor industry.
"Even without match-funding by the motor industry, the Government could have used its £300m to fund the replacement of 20,000-30,000 vehicles."
Meanwhile, Mr Whyte has also questioned the ability of owners of vehicles that qualify for scrapping under the scheme to be able to fund a new car or van even with a £2,000 incentive under the programme.
On average, there will be a funding gap of some £5,000 to £8,000 or more, to meet the price of the new car. For the majority of the target market, this money would have to be borrowed from somewhere.
"As a result, new car sales under the scheme are likely to relate only to demand for small, low-priced models most of which are built outside of the UK," he said. How does this support the UK motor industry?"
Whyte is also concerned that the polarisation between old, low-value cars and new ones is more likely to harm than stimulate the whole of the used-car market. "If the scheme permitted some younger, clean, low-CO2 used cars to qualify, positive effects would ripple would ripple through the whole market, including more fleets re-starting their fleet replacement programmes with new cars." he said. "This would have a more powerful impact than the scheme proposed."
More at
www.fleet-audits.com
Comments