New Threat to Car Paint From Volcanic Ash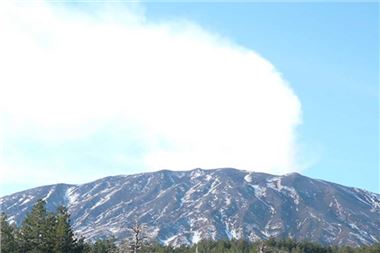 Autoglym issues advice for minimising the threat from acidic and abrasive ash Motorists across Scotland and Ireland are being warned that the volcanic ash from an Icelandic eruption could damage vehicle paintwork.
The ash particles are reported to be larger than those that fell across the UK in April 2010, and car care experts at Autoglym are warning that the potential damage caused to car exterior surfaces is consequently even greater.
The Met Office is forecasting that the highly abrasive acidic particles will fall to ground in Scotland and Ireland tonight (Tuesday 24 May).
However, UK weather conditions are currently unstable, with high winds, and the cloud could also blow over England and Wales.
"We saw a massive increase in calls to our customer support team after the volcanic eruption last year," comments Paul Caller, Autoglym CEO. "Motorists saw heavy swirls on paintwork after they failed to take sufficient precautions when washing ash off their cars. This latest ash cloud contains larger particles, which could be even more damaging, so we're again warning motorists to be especially vigilant and take extra precautions when cleaning their cars."
Autoglym's advice on dealing with volcanic ash deposits:
1. Thoroughly soak car bodywork with water to loosen surface deposits
2. Use a pH-neutral car bodywork shampoo solution to neutralise acidic fallout
3. Use a number of smaller buckets rather than a single larger bucket to minimise the risk of ash particles being reapplied to bodywork on the sponge from contaminated water
4. Keep the car wet with clean water while washing with a sponge - this keeps the surface of the paint lubricated to reduce the risk of scratching from any ash that remains on the bodywork
5. Pay special attention to wiper blades - which may scratch the windscreen when sweeping ash across the glass surface - and side window seals - which may harbour dust that scratches windows as they are wound up and down
6. Rinse thoroughly with clean water to remove all shampoo from the car
7. Dry the car using a high quality microfibre drying towel or synthetic chamois
8. Apply a quality polish or high definition wax in order to provide a durable, long-lasting layer of protection, preventing further contaminants adhering to paintwork, and forming a barrier against acidic deposits
9. Use a specialist automotive rubber treatment to cleanse and protect rubber seals, wiper blades and tyre sidewalls
10. Wash frequently until the volcanic eruptions cease to minimise the risk of potential future damage.
More information about Autoglym's range of premium car-care products, and details of nearby retailers, is available at www.autoglym.com or by calling 01462 677766.
Comments