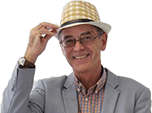 « September 2010 | August 2010 | July 2010 »

Wed, 25 Aug 2010
A comprehensive K-series engine maintenance and repair service from XPart is designed to help MG Rover, Lotus Elise and Caterham owners to keep their cars running for longer.

Mon, 09 Aug 2010
Facebook campaign attracts 25,000 members and convinces Brian Blessed to take part.

Wed, 04 Aug 2010
BMW has launched a specialist winter tyre programme designed to help drivers get the best on-road performance from their car throughout the winter months.
« September 2010 | August 2010 | July 2010 »