Save on servicing if you're a Network Q customer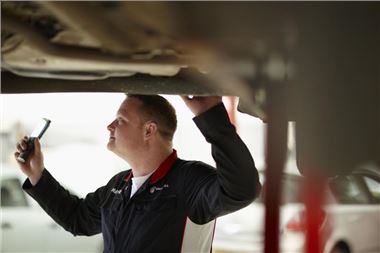 Vauxhall MasterFit is now offering Network Q customers, who own cars over 2 years old, ground breaking cost savings on the service and maintenance of their vehicle with the launch of the Vauxhall MasterFit Service Club.
Without paying a penny extra, Network Q customers will drive away knowing they won't have to pay full price for their car to be MOT'd for the vehicles' life and any work required during this period will be discounted. The discount rises from 15% on both labour and genuine Vauxhall parts for newer models to 25% on those over eight years old.
What's more, Vauxhall MasterFit Service Club membership is transferable to any subsequent owner of the vehicle, making it an even more attractive proposition for potential buyers when the time comes to sell on your Network Q car.
The Vauxhall MasterFit Service Club membership is automatically applied to cars bought through participating Network Q retailers that are 2 years old and older. Customers will receive a key fob to carry with them so they never miss out on claiming their discount
Vauxhall MasterFit Manager Andréa Caumon said: "The Vauxhall MasterFit Service Club adds further peace of mind to those buying cars from Network Q. The innovative programme gives Network Q customers the assurance that when service and maintenance is required on the vehicle, they can use Vauxhall MasterFit trained technicians and original parts at lower cost than the already competitive rates."
Network Q's Karl Howkins said: "The Vauxhall MasterFit Service Club is one of a range of customer enhancements which will be rolled out during this, Network Q's 20th anniversary year. With up to 10,000 cars in stock, Network Q remains the best place to buy a used Vauxhall."
Comments