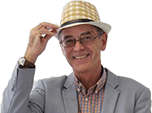 Engine Oil That Saves Petrol

Your car could travel an extra 370 miles with Castrol Magnatec oil - a revolutionary new which is proven by car industry tests that show that the new 5W-30 A1 engine oil saves petrol and will literally pay for itself.
With escalating fuel costs, growing household bills the cost of the weekly shop at an all time high, more and more of us are feeling the pinch of the rising cost of living. With the UK credit crunch now in full swing, being offered anything for free is a rarity. However, UK motorists will be pleased that with Castrol's new Magnatec 5W-30 A1 oil drivers can save up to a tank of petrol or diesel a year. And New Magnatec 5W-30 A1 also lowers C02 emissions - helping you to have a greener drive. (5w-30 is the grade that has long been recommended by Ford.)
Motoring journalist Quentin Willson, commented: "At the moment everybody is trying to save fuel and lower their motoring costs, and this is an oil that offers drivers a real financial benefit. Ironically, it can work out more expensive to use cheaper, lower quality oils because the service life of, and protection offered by, a cheap oil is inferior. Magnatec won't just prolong engine life, it will save enough petrol to pay for itself in the first year of use. "
Magnatec 5W-30 A1 has been developed in partnership with engineers from major motor manufacturers and is recommended by Ford, Jaguar, Land Rover and many other top car brands*. Magnatec's 5W-30 unique formula uses Intelligent Molecules that reduce friction, lower engine operating temperatures and bond to metallic surfaces to help protect against wear during vulnerable cold start ups. It is important drivers refer to their vehicles handbook to ensure that this product is suitable for their vehicle.
Available from Halfords, supermarkets, petrol forecourts and other motoring retailers, new Magnatec 5W-30 A1 demonstrates Castrol's commitment to providing the
very best in engine care. Meeting the latest environmental and Fuel Efficiency requirements, Magnatec 5W-30 A1 also offers drivers improved engine efficiency.
Quentin Willson is working with Castrol on its Right Oil Right Car campaign, helping to raise awareness of the importance of using the right oil for your car.
For more information visit the new website:
www.castrolmagnatec.co.uk
.
* Drivers should check their car's handbook for suitability.
Comments