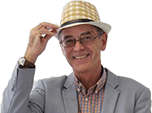 MOTORISTS SAVE ON REPAIRS WITH REMANUFACTURED CAR PARTS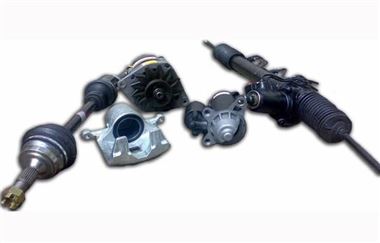 A new steering rack for a vehicle can cost well over a thousand pounds at a car dealership. Other parts like steering pumps, drive shafts, alternators, starter motors and brake callipers can cost hundreds of pounds to replace – now motorists can save cash, help the planet and strengthen the UK economy by fitting British remanufactured car parts.
Remanufactured vehicle parts can save a motorist around 60% compared to buying new. Remanufactured parts carry the same guarantee as new and are considered an environmentally friendly alternative. Unlike a British produced remanufactured car part, a new spare part requires raw materials to be made from scratch and can involve thousands of miles of transport before eventually being fitted to a vehicle.
Mail order specialist, Car Parts Direct supplies one of the largest ranges of remanufactured car parts in the UK. Sales of their remanufactured range have more than doubled in the last year. Growth has been helped further by increasingly expensive new parts arriving from Europe where currency exchange rates have made imports more expensive.
According to Car Parts Direct, it's not just the price. Obtaining a new part for some vehicles can prove difficult at any price. Mark Cornwall of Car Parts Direct said: "We regularly supply remanufactured parts to franchised dealers because they cannot obtain the part from their own dealership network. Also when a vehicle gets to a certain age the new part can cost as much as the vehicle is worth. In this instance the garage may offer their customer a more cost effective alternative of a remanufactured replacement part. A Volvo steering rack that costs around £1,200 from a dealer can be supplied for less than £250 in our remanufactured range."
Car Parts Direct uses six dedicated remanufacturing plants across the UK to produce their range. And if the part required is not available from stock they have the facility to remanufacture a customer's own steering rack, power steering pump or drive shafts within 48 hours. The customer's existing part is collected, delivered in to the factory, fully remanufactured, then returned back to the customer on an overnight courier service – the fully remanufactured part is covered by a full two-year manufacturer's warranty.
The Car Parts Direct round-robin re-manufacturing service usually takes three days and is used regularly by franchised car dealers, garages and even motorists carrying out their own repairs. A full range of remanufactured steering racks, drive shafts, brake callipers, alternators and starter motors is available to buy online at
www.carparts-direct.co.uk
or call 08719 181800.
Comments