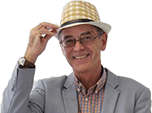 STAY LEGAL AND AVOID FINES DRIVING IN EUROPE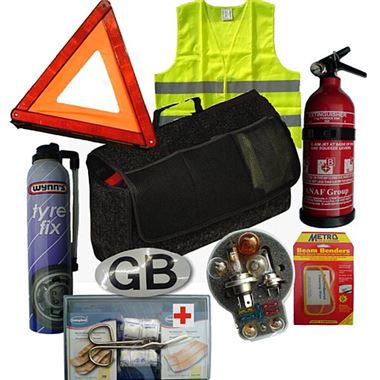 If you are planning to take to European roads over the Bank Holiday make sure you are safe and legal before leaving home - or risk ruining your holiday.
Something as simple as driving without a GB sticker can result in an immediate on-the-spot fine in most European countries. Some motorists believe the French Police actually look forward to an upsurge of UK holiday traffic and view the British motorist as an easy target. Keeping within the law is easy enough, providing, of course, you know what is legally required.
The rules vary between different countries: The French only require one warning triangle to be carried, whilst in Spain motorists are required to carry two. Some countries require a First Aid kit and a Fluorescent safety vest. Spain requires a fluorescent vest for every passenger to be carried within the car, not the boot. Headlamp deflectors and spare bulbs are obligatory in most countries.
Mail order specialists, Car Parts Direct, supplies a complete Travel Kit that contains the basic legal requirements for one person driving in Europe. The kit is also recommended for motorists driving in the UK too. As well as a warning triangle, there's the compulsory spare bulb and fuse kit a GB sticker and headlamp deflectors. There's also a First Aid kit, a fire extinguisher and one fluorescent emergency safety vest.
In addition, the kit includes an aerosol of instant tyre fix. The second most common reason for breakdown is a flat tyre and the dangers of changing a wheel with a minor puncture on a
busy road or hard shoulder in a foreign country are best avoided. The Tyrefix inflates the tyre and seals minor leaks in less than a minute with no need to remove the wheel or tyre. (It cannot seal a bad puncture or a shredded tyre.) Tyrefix is especially handy if you are booked onto a ferry, stranded in a dangerous spot or misplace your locking wheel nut adapter - leaving you totally stranded.
The travel kit is supplied in a handy holdall with Velcro backing so it secures neatly in the boot taking up minimal space. The Rossini Travel kit is available online at £69 plus P&P - visit
www.carparts-direct.co.uk
Comments