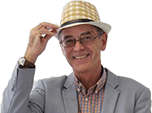 6 Year Electronic Guarantee With Jewelultra Paint Protection

Jewelultra Ltd has taken a leap into the future by turning their previously hand-written Diamondbrite guarantee form into an electronic format that can be completed online. The launch date for the new guarantee forms is imminent, arranged for the beginning of March.
Jewelultra Ltd is the first company in their field to have evolved their guarantee registration system into an electronic system. The system provides an effortless means for customers to register their guarantee and offers customers access to the website and frequently asked questions.
The previous 6 year guarantee offered by Jewelultra Ltd was completed with a tear off section on the back, which was then sent direct to the company by using the envelope provided. By taking a step forwards into the future, Jewelultra have created a brand new guarantee which is entered electronically via the brand new website they have had designed.
With the use of electronic guarantee registration Jewelultra are reducing their carbon footprint by decreasing their paper use. Customers now receive an email as confirmation their guarantee has been registered and the whole system is much simpler and easy to use.
"By using Electronic Guarantees, we can keep in touch with people who have had their cars Diamondbrited much more easily if they provide an email address and the whole system is much more efficient enabling us to help customers quicker" adds Lance Boseley, Sales and Marketing Manager for the UK.
Customers can find their local Diamondbrite centre by contacting Jewelultra Ltd on 01622 815679 or by visiting
www.jewelultra.com
Comments