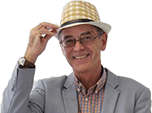 Free Wiper Blades
A survey revealed that British motorists replace their wiper blades less often than their European counterparts. As a result a free pair of wipers will be provided to encourage safer driving in the UK.
According to the Department for Transport, poor vision is a major contributor to road accidents in the UK. Research found most UK motorists replace their wipers when vision is very badly obscured or to pass their annual MOT.
The survey carried out by Mail order specialist, Car Parts Direct questioned their online customers in France, Spain, Germany and the UK. The Germans came out on top by replacing their wipers every fifteen months, whilst British drivers only replaced on average every twenty-seven months.
Mark Cornwall of Car Parts Direct said "The problem in the UK is education. Ten years ago adverts would appear on TV showing the benefits of replacing wiper blades and the safety aspects – not anymore. TV advertising is too expensive for the wiper blade manufacturers and the Government, yet replacing worn windscreen wipers is very important to reduce the risk of road accidents."
Car Parts Direct has produced an online video to show motorist how to replace their own wiper blades and offers tips on how to produce a perfect streak and smear free crystal clear vision.
In an effort to improve road safety Car Parts Direct is giving away a free pair of their award winning wiper blades to all their online customers - for more details visit
www.carparts-direct.co.uk
Comments