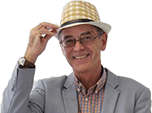 « June 2019 | May 2019 | April 2019 »

Fri, 31 May 2019
As well as speeding tickets from European countries, British drivers are getting hit with fines as high as £7,500 for repeatedly entering emissions zones that their cars do not qualify for.

Wed, 22 May 2019
Ultra-fast electric car chargers will be able to provide 220 miles of range in less than 10 miles - but not all electric vehicles can handle the power.

Thu, 16 May 2019
Electric Vehicle Approved kitemark will be awarded to franchised car dealers that deliver excellent sales advice and aftermarket care.
« June 2019 | May 2019 | April 2019 »