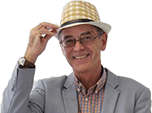 Renault's Twin'Z takes centre stage at the London Design Festival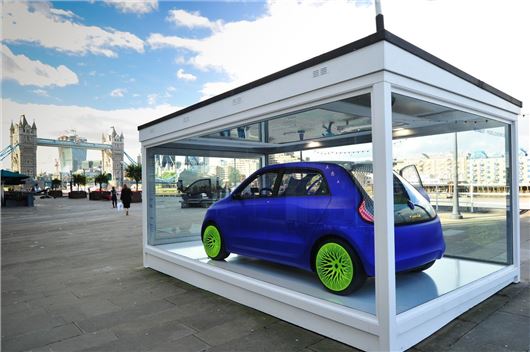 Published 17 September 2013
Renault's Twin'Z concept has been put on display outside London's Design Museum as part of the city's annual design festival. The electric city car, which was created in collaboration with British designer, Ross Lovegrove, is on display until 22 September and gives the public a rare glimpse into the future design of the 2014 Renault Twingo.  
Futuristic in its design, the Twin'Z features a minimalist interior with four lightweight seats that have been 3D woven into a blue textile mesh. LEDs have been embedded into the interior to provide lighting, while the dashboard has been replaced with a Samsung tablet that features a touchscreen display, mounted on a centrally-positioned post.
The Twin'Z uses a 'suicide door' system, with rear-hinged back doors that open electronically. According to Renault's design gurus, the change in the door system has been implemented to trial the removal of the central pillar, thus freeing up valuable space.
The car's conventional door mirrors have been replaced too, by an integrated video cameras that has been aerodynamically 'liquefied' into the body of the car, while a crystal clear rear spoiler has been fitted to generate extra downforce. The glass roof is designed in layers and incorporates an array of LEDs which form animated patterns.
Power comes from a rear-mounted 69PS synchronous electric motor, which uses four lithium-ion batteries to supply power to the rear wheels. Renault claim the Twin'Z has a range of 100 miles and can reach a top speed of 81mph.
As always with concept cars, the question on everyone's lips is: "Will this make it to production?" The short answer is never, but industry insiders tell us that around 80 per cent of the Twin'Z design will be incorporated into the production version of the new Twingo, which will go on sale in 2014.
Comments
Author

Dan Powell
Latest