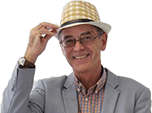 Fat Kids Cause Congestion

More than three-quarters of British kids, 78%, live within two miles of their school, yet a staggering 63% of them are driven to and from the school gates every day, either in a car or bus, according to fresh research released today.
The Kia Motors Walk to School Report reveals a nation of walk-shy families who are responsible for 5.5 million unnecessary daily road journeys to drop the kids at school.
While the majority of UK families live less than a mile from their child's school, 15% refuse to cover the distance on foot. Over one in five, 22%, of parents admit driving their kids to school for personal convenience and 13% claim they have "no alternative". A further 28% of non-walkers are worried by media stories of children going missing. More then one in ten, 13%, parents claim their children are driven to school because walking is too tiring, relying instead on school games to provide physical activity. Despite more than half, 57%, of British parents saying they would prefer their children to walk to school, they cite safety concerns as the chief barrier to doing so 48% of parents claiming the roads are dangerous and that the streets surrounding their child's school are too congested.
Kia Motors publishes today's research to coincide with Walk to School Week 2009, an initiative designed to encourage more children to ditch unnecessary car journeys and travel to school on foot.
Sue Mulcaster, spokesperson for Kia Motors UK said:
"Walking short journeys rather than taking the car carries health benefits for us and the environment. Reducing emissions and road traffic makes walking a healthier and safer activity."
"Over 20% of all traffic in the mornings is generated by the school run; the roads are very busy and parental concerns for their children's safety are understandable. Yet the simple solution is being over looked. Only 38% of parents say their child's school actively encourage walking to school, and just 1.5% of all parents are taking it upon themselves to organise a walking rota with other parents. With a properly set up Walking Bus, there's no safer or fun way to get to and from school. It benefits everyone, clears up the streets and puts the fun back into driving."
FACTS + FIGURES
Across the UK, kids in Wales walk the least, with almost half , 47%, being driven to school.
Families from the Midlands and Eastern England are the most dedicated walkers; 62% of kids set out on foot each morning.
In a country where one in ten school children is obese, walking just one mile a day would burn 100 calories, equating to 19,500 calories across the school year.
Cars consume most fuel and pollute more at the start of their journey when the engine is cold, therefore, covering short journeys on foot disproportionately reduces carbon emissions.
Over the academic year, a single car journeying a three-mile round trip will produce 234 kg of carbon emissions.
CASE STUDIES
1. Emma Wright is mum to Daisy and Poppy and lives in Berkhamsted, Herts. When her daughter started school, Emma and her husband moved house so they could walk to school each day. They now live less than a five minute walk from the school.
2. Hannah Gilmore is mum to Dan and Alex and lives in Rickmansworth, Herts. She lives less than a mile from her child's school and drives him each morning. Hannah says she has to use the car in order to get to work on time. She would encourage a Walking Bus system or rota since her son prefers walking and dislikes going in the car.
For more information on setting up a Walking Bus in your area, visit
www.kia.co.uk/About-Kia/Initiatives/Walking-Bus.aspx
Comments