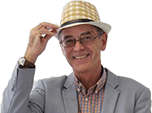 33 Peugeot Models in £35 Tax Bracket
Peugeot has introduced a new identifier to clearly show customers which of its cars are under 130g/km CO2.
Called 'Blue Lion' it applies to all Peugeot models with:
CO2 emissions that are lower than or equal to 130 g/km for vehicles that use fossil fuels
Manufactured in an ISO 14001 certificated manufacturing plant
Designed so that, at the end of its life, the vehicle is 95% recyclable (provide recycled materials and energy)
Peugeot offers 33 models with CO2 emissions lower or equal to 120 g/km, and 50 models with CO2 emissions lower or equal to 130 g/km.
Choosing a Peugeot Blue Lion Car can also significantly reduce day-to-day running costs.
Not only does it bring down the environmental cost but, it also reduces on-going fuel and vehicle excise duty costs (Road Tax) by increasing the vehicle's miles per gallon capabilities and ensuring many Blue Lion Cars fall into the lowest vehicle excise duty band.
With its 109 g/km Peugeot 107, the ultimate city runabout the Peugeot 1007, the best selling Peugeot car ever – the 206, the chic and stylish Peugeot 207 or the family friendly 308, Peugeot has a Blue Lion Car to meet the needs of many different potential customers.
Peugeot Environmental Milestones
1980/1982: Launch of the VERA programme to work on environmentally friendly vehicles with the Energy-Saving Agency
1994: Launch of the first commercial vehicles to run on "vehicular" natural gas. The use of this fuel helps to reduce CO2 emissions by 20% compared with a petrol engine
1995: Launch of the electric Peugeot 106. This "zero emission" vehicle was to become the most popular electric vehicle in Europe
1998: Peugeot launches its first common rail HDi diesel engines resulting in fuel consumption and CO2 emissions being cut by 20% compared with an indirect injection diesel engine. The increased efficiency of the engine also reduces particulate emissions by 60% and other emissions by between 40 and 50%
1998: Peugeot launches a major ecological sponsorship project with the Amazon carbon sink. The aim is to study the link between reforestation, atmospheric carbon capture and climate control by means of a long term (40 year), large scale, live prototype. Two million trees were planted between 1999 and 2004
2000: Peugeot launches its first 120 g/km vehicle the Peugeot 206 HDi eco
2000: Peugeot launches the Peugeot 607 with the standard fitment of a diesel particulate emission filter (FAP), a world first The FAP unit helps to preserve air quality and Peugeot is the world leader in this technology with over 1.8 million cars already sold with FAP technology
2002: Introduction of Peugeot's second generation HDi diesel technology. The 1.4 litre and 1.6 litre HDi diesel engines are characterised by their low fuel consumption and reduced CO2 emissions of 20% compared to a diesel engine with a conventional injection system.
1.4 litre HDi in the 206 emits only 116 g/km, a reduction of 44 grams of CO2 compared to the previous 1.9 litre diesel engine. A reduction of nearly five tones of CO2 per engine over 100,000 km
2005: Launch of the electronically controlled manual gearbox (2-Tronic) helping to reduce further fuel consumption and greenhouse gasses by nearly 5% compared with a conventional manual gearbox
2006: A partnership with the BMW Group allows a new family of turbocharged petrol engine (THP) to be created. These new engines offer a reduction of between 10 and 15% in fuel consumption and CO2 emissions
2007: Launch of the VTi engine range in co-operation with BMW. This conventional petrol engine range uses technology unequalled in its segment and compared to a conventional petrol engine, a reduction in fuel consumption as high as 30% when the engine is operating at low speed and 10% in the combined cycle.
More at
www.peugeot.co.uk
Comments