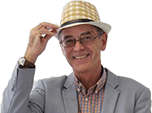 WEDNESDAY'S BUDGET TO HIT NEW GAS GUZZLERS

Reports suggest that Alistair Darling will introduce a series of green taxes designed to force consumers to become more environmentally friendly in this week's Budget. This will include a tax on new cars, which could put £2,000 on the price of the largest "gas guzzlers".
Leading vehicle auction company, BCA, highlights that this could be the only way to change UK motorists' habits. In the company's annual Used Car Market Report*, a survey of nearly 3,000 UK motorists showed that they have the best of intentions to reduce their carbon footprint, but turning those intentions into reality is another matter.
When asked what steps they might take to reduce their carbon tyretracks, respondents appeared to be open-minded, with 32% saying they would walk more and 25% saying they would cut their journeys. 19% said they would consider a car with lower emissions and 16% that they would buy a smaller car. But these intentions don't appear to translate into a change in car buying habits.
Instead, UK motorists are still motivated first and foremost by price, and getting a good deal on the used cars they buy. Environmental considerations came 10th on a list of car choice factors, behind price, make and model, low mileage and even colour. Just 4% said the environmental considerations were important - double last year's figure - but still very marginal. Interestingly, 17% of diesel car drivers said the environment was an important factor in choosing their car.
"Our Report suggested that, left to their own devices, little is going to change UK motorists habits," confirmed Tim Naylor, Public Relations Manager, BCA. "However, we may be beginning to see some 'green shoots' of environmental awareness. While our consumer survey revealed that just 4% of private motorists considered green issues when buying their last used car, this was double last year's figure. Perhaps the measures predicted to be announced in this week's Budget will make green intentions more of a Reality.
"It could also be said that the diesel lobby has done its work well, as 17% of diesel car owners said they bought their vehicle for environmental reasons. And our report showed that there has been an increase in the purchase of used diesel vehicles by private motorists, largely due to their greater availability in the used market.
"Our Report suggests that it is unlikely that UK motorists are ready to wholeheartedly embrace green issues of their own accord. It might mean that the only way to make UK motorists 'greener' is by making it expensive for them not to change their habits as Mr Darling's Budget appears likely to do."
Who cares about the environment?
Men rate environmental considerations slightly higher than women at 5% and 4% respectively and the age group that seems to have the greatest interest in the future of the environment is the 55-64 year olds. Motorists in the West Midlands and Wales appear to be the most environmentally aware at 9% each, with those in East Anglia and East Midlands the least environmentally aware at 1% each.
Why choose Diesel?
When asked why diesel was chosen, better fuel consumption was the overwhelming reason given at 70%. However, there was a marked Increase in those motorists who had bought diesel saying that environmental considerations had been an influence. 17% of respondents to the 2007 survey said the environment was a factor compared to just 2% in 2006. So whilst economic factors appear to be the key drivers in choosing diesel, it
seems that these motorists are starting to appreciate the environmental benefits too.
Interestingly, more men said the environment was a consideration in their choice of diesel than women at 20% and 13% respectively. And from a regional perspective, it was South West motorists (28%), followed by those in the North (25%), Wales (22%) and the South East (21%) who rated environmental considerations highly in their choice of diesel.
More at
www.bcaeurope.com
*The BCA Used Car Market Report was published October 2007.
Comments