Surrey Bicycle Race Road Closures Anger Residents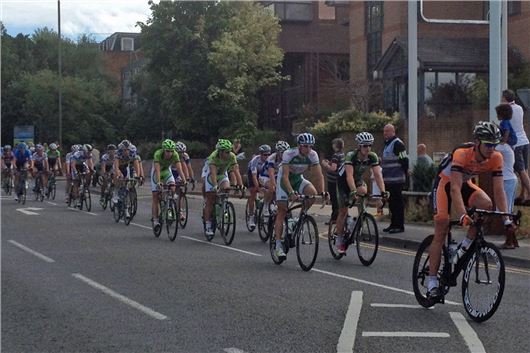 Published 04 August 2013
Ian Mason of West Byfleet has raised a number of objections to today's road closures in Surrey that may appear reasonable to some and churlish to others. You are welcome to discuss this below.
He writes:
545 road closures over 42 miles of roads, with thousands of residents 'road-locked' from 5am to 7pm on Sunday 4th August.
For some, this is the fifth  road-lock in two years.
It affects:
Frail elderly people whose carers cannot get to them.
Family reunions cancelled.
Farmers who cannot tend their livestock or harvest crops
Businesses shut on what historically is one of the busiest weekends of the year.
Staff laid off and unpaid for the day.
Expensive tickets for sporting/cultural events forfeited.
Families that cannot get their kids to those children's sporting events. etc. etc.
We have organised an on-line petition to try and stop more of these closures (which are now planned for every August).
If you have a look at the petition, you will see a lot of anger, but also stories of real hardship caused.
Like me, many feel that the Olympics was OK as a one off, but to have  our road network closed every year is taking this too far.
The 'unintended consequence' of all this, is a growing resentment of cyclists by Surrey motorists. That's a great shame.
This resentment is fuelled by the fact that many hundreds of cyclists now use the same route every weekend for 'practice'
They cycle in packs on roads (many of which are B roads) making passing impossible.
Journey times at weekends are now doubled, tripled, or worse, for residents (have a look at the petition website to see what I mean).
It is very hard to get the mainstream media to give any publicity to dissenting voices. It's almost blasphemy these days to question  anything to do with the Holy Grail of cycling.
I may be old fashioned, but I believe the road network was built to allow people get from A to B in pursuit of their lawful business, and  not as a suburban Velodrome.
These events are organised by a private commercial company called 'Sweet Spot'. Surrey County Council closes the road  network on behalf of this company using draconian powers and without any consultation of local residents or business. Really outrageous!
Petition Link: Stop Surrey Being Turned Into a Cycle Track
Share the petition on Facebook: Stop Surrey Being Turned into a Cycle Track
To prove he is not entirely humourless, Ian sent us this photo of himself in his protest uniform.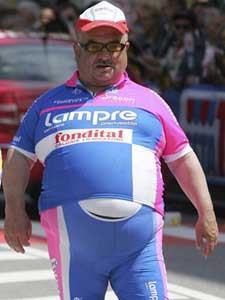 Comments
Author

Honest John
Latest