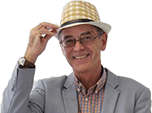 VAG Super Pro Racing at Donington This Weekend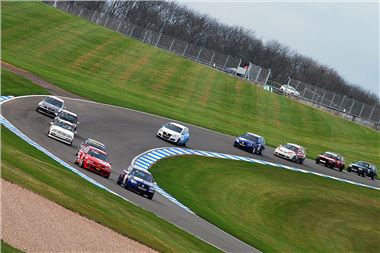 Saturday 28th and Sunday 29th April sees the SuperPro VAG Trophy begin its fourth season with rounds one and two at Donington Park.
For the third year running, this National B status championship for Volkswagen Audi Group cars enjoys continued support from polyurethane suspension products manufacturer SuperPro.
The 2012 championship, organised and administered by MSVR, features five race weekends, each of them double-headers and therefore hosting two rounds per meeting as follows:
*Rounds 1 & 2* April 28/29 - Donington Park
*Rounds 3 & 4* May 12/13 - Silverstone National
*Rounds 5 & 6* July 21 - Oulton Park
*Rounds 7 & 8* September - 15/16 Brands Hatch GP
*Rounds 9 & 10* October - 27/28 Snetterton 300
As in previous years, the championship is open to a range of VAG models using a floor pan that was in production before 2006.
The cars are then split into two classes, defined by a carefully structured power-to-weight ratio - for both turbocharged and non-turbocharged engines – to ensure close racing.
Eligible cars are:
VW Golf, Vento, Polo, Scirocco, Corrado, Passat, Beetle.
SEAT Leon, Ibiza
Skoda Octavia, Fabia
Audi 80, A3, A4
"We are delighted to be supporting the VAG Trophy for a third season", said SuperPro General Manager Richard Fearn. "Our wide range of suspension products includes applications for the vast majority of VW, Audi, Seat and Skoda cars. Therefore, this is an ideal championship for us, as it highlights the performance benefits of our products and helps promote them to VAG car owners, trade outlets and race teams."
New for 2012 is television coverage on Motors TV, together with an increased PR profile.
For this year, championship officials have simplified the regulations and introduced measures to ensure fair play, such as data-logging, to accurately evaluate horsepower-per-tonne figures and monitor power outputs. In addition, the allocation of success ballast has been brought in to maintain a balance of performance throughout the season.
Also new for this year is the introduction of the Mk4 Golf TDIGTI Challenge: a one-model series that will run within the SuperPro VAG Trophy. With a limited amount of modifications permitted and subsequently low build costs, organisers anticipate this category will grow as the season progresses.
So far championship organisers are delighted to confirm that over 40 registrations have already been received, with a grid of 30 cars expected to line up for the first race this weekend.
Returning to defend their titles are winners in 2010 and 2011 Mark Jenkins and Dan Rose, who are again tipped as front-runners. Notable additions to the entry list will be Mark Jenkins' brother Dave, the reigning BTRA (British Truck Racing Association) Champion driving a Mk4 Golf TDi. Also joining the grid will be ex-Production Touring Car driver Liam McMillan in a Seat Leon, as well as James Bradley-Silverstone from Chesterfield VAG tuners JBS Auto Designs driving a Beetle RSi.
"It's great to see a mixture of our regular competitors, former winners and new faces in the line-up this season", said Championship Coordinator John Hillon. "I am sure that the TV coverage, increased profile and simplified regulations that create a more level playing field has attracted drivers this year and it's shaping up to be the best season ever."
Sharing the meeting - and the 10-race calendar - with the SuperPro VAG Trophy will be popular Mk2 Golf GTI Championship, which is also supported by SuperPro. Round one of this year's SuperPro VAG Trophy will get the green light at 14.25 on Saturday, with round two scheduled to start at 12.20 on Sunday.
Websites:
Comments