Earls Court Motor Show set to star at Goodwood Revival once again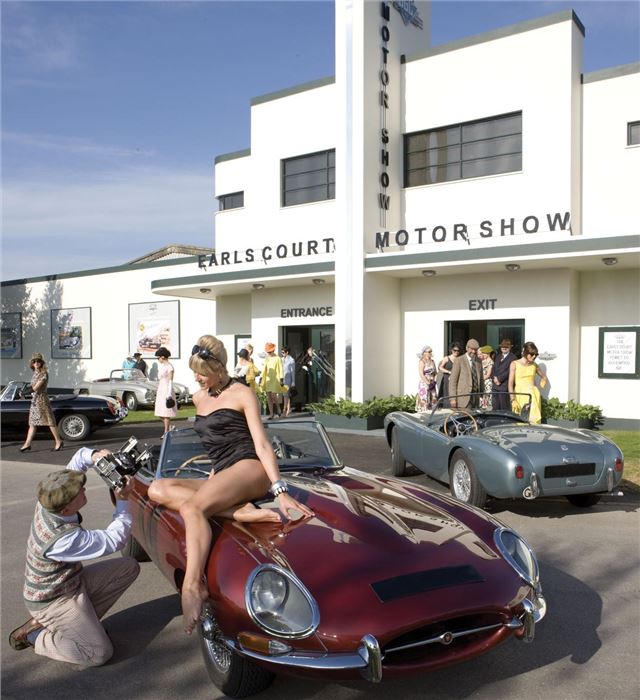 This year's Goodwood Revival - taking place between 16-18 September 2011 - will once again play host to the popular Earls Court Motor Show.
The show takes its inspiration from the celebrated London Motor Shows of the 1950s and 60s, with an Art Deco frontage reminiscent of the glory days of exhibitions of the past. More than 135,000 visitors are expected to walk through the doors to take a look at the cars of tomorrow from a pre-1966 perspective.
Earls Court looks like the entrance to a 1950s Motor Show, with a striking Art Deco frontage. It promises to display 'beautiful cars of the past, present and future' inside.  As no post-1966 vehicles are ordinarily allowed on site during the Goodwood Revival, the Earls Court Motor Show enables the event to break out of its 'period' timeframe and display later vehicles. The effect is said to be like walking into a time warp, offering other-worldly futuristic new cars to see, right up to and including manufacturers' latest products.
Each vehicle manufacturer's stand is presented in the style of a traditional Motor Show of the 1950s or 1960s. 
As with the rest of the Revival, the overall display is not set in a specific timeframe, but rather at some unidentified point prior to 1966.  Manufacturer displays are therefore expected to include contemporary cars of the 1950s or 1960s, as well as some 'concept' cars showing each company's vision of what production cars might look like in the early 21st Century.  Car manufacturers confirmed to be exhibiting at this 'motor show of the future' include Maserati, Jaguar, BMW, Rolls-Royce, Jeep and Ford, the latter celebrating its centenary in the Britain at the event.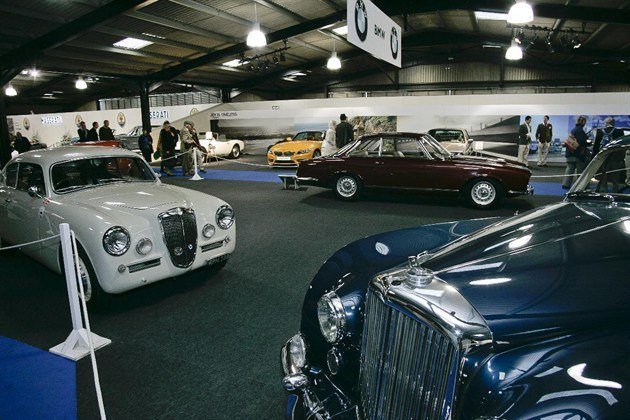 In addition to the manufacturers' stands, there will be a central 'concours d'elegance' exhibition.  This display will celebrate 'The Most Beautiful Cars in the World', based around the most commonly-considered automotive art forms, taking into consideration the views of many acknowledged leading authorities on outstanding vehicle design.  The Earls Court concours will feature around 25 of the most beautiful and elegant cars, from the mid-1930s, right through to the present day.  Expect to see gorgeous and influential models, such as the Jaguar E-type, Bentley Continental R-type, Citroen DS, plus various Maserati, Ferrari and Alfa-Romeo models.
Goodwood's historic links with Earls Court are strong.  The famous London Earls Court exhibition site was built on land once owned by the Duke of Richmond; the Earl in the name referring to the Earl of March, from whom the present 10th Duke of Richmond, and his son Lord March, are directly descended. 
Comments