Cleverest Comment on Goodwood Festival of Speed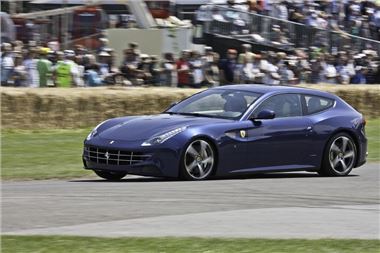 Take a look at this, courtesy of Headline Auto's wonderful midweek roundup:
Phil Lanning in the Scottish Sun wrote: "Mix Glastonbury, Wimbledon and four wheels . . .and you get the Goodwood Festival of Speed. It's an intoxicating blend of all that is amazing about a British summer, with 180,000 attendees enjoying the experience.
 "But Goodwood is not just a weekend to celebrate vintage cars anymore. It has become the jewel in the British motoring crown. With our disappointing failure to make a British Motor Show a regular event, Goodwood is now our national showpiece. All the top car firms have shown great initiative to adopt it to display their latest metal over the past couple of years-22 manufacturers were in attendance this year. And it's gaining momentum. 
"It must only be a matter of time before those smart bods at The Society of Motor Manufacturers and Traders install Goodwood as our official motor show.
That was the talking point of Goodwood from fellow journos and drivers. The motoring calendar is littered with big shows- Detroit, Geneva, the rapidly-growing Shanghai, Frankfurt, Paris and Tokyo. Goodwood must become part of the four-wheeled show furniture.
"And the great thing is that it's a very British show. It's the ultimate way to enjoy our love affair with cars. Instead of being stuck in a big clinical exhibition centre, you get the fantastic whiff in the air of vintage petrol fumes, barbeques and beer.
"Over 1,000 top cars were on track and display and there were celebs in abundance - Lewis Hamilton, Jenson Button, Mark Webber, Dizzee Rascal, Jay Leno, Liz Hurley, Chris Evans and James Martin.
"Goodwood isn't just good anymore . . . it's great."
(It's what he wrote between the lines that works best. Especially, not mentioning wet blankets. HJ)
Comments