BBC not to rebid for F1 from 2013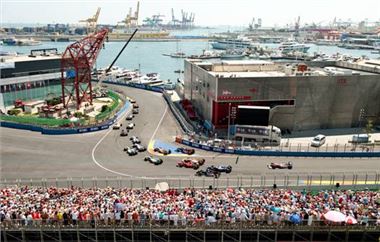 The Sunday Times has reported that the  BBC is poised to drop Formula One motor racing rather than close one of its digital channels.
"Its contract to screen F1 for five seasons until 2013 will cost £300m. At about £3m for each race, it is the most expensive BBC programme being broadcast. Lord Patten, chairman of the BBC Trust, recently signalled that BBC4 could be axed to make up the savings required by the freeze in the licence fee until April 2017.
"Now senior sources said the corporation can spare BBC4 if it saves the annual £60m that it spends on F1. An insider said the cost of covering 19 F1 races was more than the entire annual budget of BBC4.
"The source said the BBC did not intend to rebid for the F1 contract when it expired in November 2013.
"It has emerged that F1 costs £1 a head for every viewer, compared with the average 7p an hour broadcast cost for BBC1 and BBC2. Apart from the British Grand Prix, most races attract only between 2m and 4m viewers.
"It costs more for each hour than even the most expensive dramas such as South Riding, Cranford and Doctor Who."
Comments