100 Year Old Prince Henry to Star at Vauxhall Heritage Open Day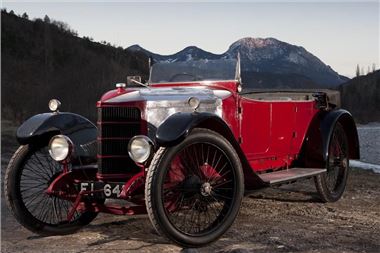 Vauxhall is supporting the annual classic car celebration and opens its Heritage Centre to mark the 'Drive it Day' celebrations of classic car motoring.  On Sunday, April 17th the Centre will be open from 10:00am until 4:00pm for anyone to come along in any classic and have the opportunity to view Vauxhall's own collection of classic cars.
Organised by the Federation of British Historic Vehicle Clubs, the day encourages owners to take their classic out on the road and celebrate motoring and heritage at its finest.  Vauxhall encourages owners of any classic car across the UK to come along and visit the Heritage Centre and celebrate the day – any make or model is welcome.
The Vauxhall Heritage Centre can be found in Park Street, Luton, behind the main Griffin House headquarters in Osborne Road.
Enthusiasts will have the opportunity to view the Vauxhall collection of over 50 cars ranging from the 1900's through to the present day.
Drive it Day represents the classic vehicle movement in the UK – 64 cars set off from London back in April 1900 the first day of the Thousand Mile Trial – owners are encouraged to drive their cars, anything old or interesting, and take to the road for one day demonstrating the enthusiasm for classics and showing just how many classics are still on the road today.
For visitors travelling to the event using SatNav, the postcode for the Vauxhall Heritage Centre is LU1 3YT.
Comments