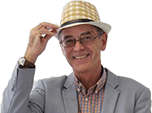 Paul Karslake's Tribute to Britishness to be Auctioned by Historics on 30th November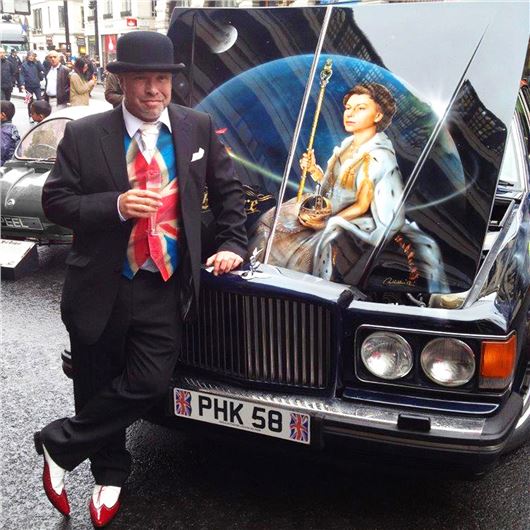 Published 21 November 2013
A 1990 Bentley Mulsanne 'S', airbrushed by celebrated Anglophile artist Paul Karslake, is to be auctioned by Historics at Brooklands on Saturday 30th November.
Paul Karslake FRSA is best-known for his striking portraiture of Audrey Hepburn, Keith Richards and the Kray twins. A staunch patriot, he wanted to celebrate British military success in a painting to coincide with the Queen's Diamond Jubilee. 
Demonstrating the creative flair for which he is famous, Paul decided the 'canvas' should take a whole new dimension - in the shape of another British icon: a 1990 Bentley Mulsanne 'S'.
The result is as much a tribute to his astonishing airbrush skills as it is to the patriotic British themes portrayed on the car, which will be auctioned at Historics at Brooklands' major auction in Surrey on Saturday, November 30th.
Cameos that Karslake has painstakingly painted on the car in the most minute of detail include, on the bonnet, a depiction of Her Majesty Queen Elizabeth II, whilst the boot portrays Sir Winston Churchill, the battle of Britain and the Falklands War.
The offside rear pillar carries a portrait of The Duke of Wellington with scenes of the Battle of Waterloo along the off-side rear wings, whilst the nearside rear pillar includes a portrait of Admiral Nelson together with scenes of the Battle of Trafalgar.
The entire roof is adorned with the dramatic and rich rendering of the Union flag with a WWII Lancaster bomber flying over it.
Closer scrutiny reveals much more extraordinarily detail, all of which depict different chapters in British military history. Both front wings reflect scenes from the First World War, with the poignant addition of poppies adorning the wheel arches. In contrast to the rich opulence of the cameos, his signature appears discreetly on the front door mirrors.
Speaking of his unique creation, Karslake emphatically stated: "I am sick and tired of wishy-washy art. I wanted to do something that was detailed, concise and patriotic and I think this ticks all the boxes. Never Surrender! Haha!"
Since Paul completed the project in 2012, the Bentley has been driven as daily transport, has covered a total of 108,000 miles and is reported to run very well. Hardly surprising, considering Bentley's engineers tested the 6,750cc V8 engine to withstand 400 hours of continuous running at full power, believed to be the approximate equivalent of 54,000 miles at full speed. A recent MoT test has been carried out and the VED is valid until the end of April 2014.
At an estimate of £10,000-£15,000, very significant interest is anticipated in the acquisition of this unique motor car and enduring emblem of the Britishness, when it comes to auction at Historics on Saturday, 30th November.
'The Empire' Bentley will be auctioned alongside 127 other fine classic motor cars and a fascinating array of automobilia at Historics at Brooklands' winter auction venue, Mercedes-Benz World, near Weybridge, Surrey on Saturday, 30th November from 13.00 (Automobilia from 10.30am), with viewing on Friday 29th from 10.00am.
For more information and the latest consignment list, visit www.historics.co.uk, or call 01753 639170 and e-mail: auctions@historics.co.uk. 
Comments
Author

Honest John
Latest