'Box of Bits' Healey BN2 Makes £21,250 at Classic Car Auction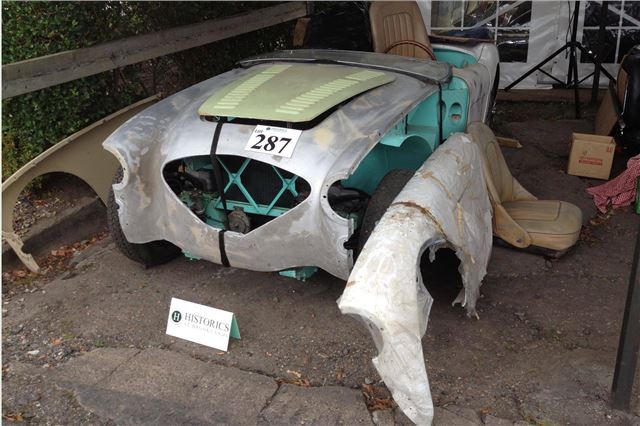 £300,000 paid for a 1964 Aston Martin DB5 was no surprise. And £31,500 for a restored Austin Healey BN2 to 'M' Spec was cheap for a car that with a bit of work could be worth £50,000.
So why did an abandoned restoration 1956 LHD Healey BN2 needing £30,000 - £40,000 work to complete make £21,250? (£23,800 after buyers commission.)
This was actually a Telegraph Motoring reader's car. He'd asked me what to do with it. I'd recommended the Historics sale at Brooklands. The email appeared in my column in the Goodwood Revival special edition on 25th August. Then the interest started flowing in.
All structural work on the car had already been done. It has an import certificate and duty has been paid. But to UK register it will require the co-operation of the Healey Owners Club and some serious checking of numbers.  Experts on the floor thought the estimate of £10,000 - £14,000 was probably right. Then it sold for £21,250, hopefully making one Telegraph reader a very happy man.
Telegraph motoring correspondent Andrew English should also be a a happy chappie because he owns an Aston Martin DB5 similar to the 1964 example that sold to an Australian for £300,000. (Actually £336,000 after buyers commission.)
The 1961 DB4 didn't sell, though, reaching a top bid of £176,000. Neither did the 1935 Aston Martin 1.5 litre Mk II long chassis tourer at £110,000. Or the lovely 1934 Lagonda 3.0 litre Continental open tourer at £76,000. But a father and son did buy a rather nice 1996 Aston Martin Virage for £32,000 that should prove to be a shrewd investment.
Other noteworthy sales included a magnificent hand-built 1939 Alvis 12/70 competition car that the owner had successfully raced for many years. That sold for £86,000. And an Autokraft built, alloy bodied lightweight 1990 AC Cobra Mk IV, gone for a low £72,500.
The utterly stunning 1911 Rolls Royce Silver Ghost 2 seat tourer, a beautiful work of art in itself, raised a top bid of only £417,000, which seems extraordinary compared to the money 1960s Ferraris have been making. The detailing was so perfect my jaw would not have dropped if it had made £1,000,000. But the market does not seem to have caught on to that.
Cars sold on the day. Please add 10% buyers premium + 20% VAT, total 12% to the prices.
Austin Mini Mayfair,1987D, 10k miles £4,000s
MGB Roadster, 1965C, 91k miles £5,200s
Alfa Romeo 1750 Duetto Spider, 1967E, 43k miles £12,000s
Jaguar XJ8 3.5SE, 2004/53 reg, 112k miles £4,800s
Mercedes SL60 AMG, 1995N, 31k miles £16,000s
Triumph TR3A IRS, 1966D, 21k miles £12,250s
Jaguar 3.8 Mk II, 1962, 64k miles £27,000s
Ferrari 308 GT4 SII, 1978S, 42k miles £16,000s
Maserati 4200 V8 Spider, 2002/51, 68k miles £12,000s
BMW 330Ci Sport cabrio, 2003/52, 11k miles £12,250s
Porsche 911 930 3.2 Carrera Targa, 1988, 35k miles £14,500s
Triumph TR4 Surrey Top, 1962, 89k miles £10,200s
Mercedes SL55 AMG F1 Pack, 2004, 32k miles £30,000s
FIAT 507 Torpedo Tourer, 1926, 5k miles £19,500s
Ferrari 308GTS QV, 1983A, 50k miles £17,500s
Bentley Continental Convertible, 1991, 33k miles £53,000s
Aston Martin DB5, 1964, 22k miles £300,000s
Porsche 356B cabrio, 1960, 68k miles £35,000s
AC Cobra Mk IV Lightweight, 1990, 5k miles £72,500s
Aston Martin Virage V8 Coupe, 1996, 30k miles £32,000s
Chevrolet Corvette C3, 1979, 73k miles £8,000s
Austin Mini Cooper, 1968F, 10k miles £6,250s
Rover 90 manual 1958, 63k miles £5,900s
Ford Lotus Cortina Aeroflow, 1965, 104k miles, £37,500s
MGC Roadster, 1968, 743 miles n/w, £13,500s
Rover 100 manual, 1960, 14k miles n/w £8,000s
Porsche 911 930 Supersport, 1986, 54k miles £18,500s
Alvis 12/70 Competition (hand built), 1939, 6k miles £86,000s
Ford Thunderbird, 1957, 35k miles £24,750s
Austin Healey 100/4 BN2 M Spec, 1956, MNW, £31,500s
Ferrari 348TS, 1992J, 49k miles £19,000s
Lotus Evora 2, 2010/60 reg, 14k miles £26,500s
TVR 2500M (for resto), 1976R, 61k miles £3,000s
Austin Healey 100/6 BN2 (part rest), 1956,MNW, £21,250s
Porsche 944 cabrio, man, 1990G, 175k miles £2,800s
Austin A34 two door, 1959, 92k miles £1,900s
Bentley S3, 1965C, 60k miles £14,250s
BMW 2002 Tii, 1973M, 53k miles £15,500s
Mercedes Benz R117 300SL, 1987D, 157k miles £5,600s
Next Historics Auction at Brooklands 24th November 2012.
Details at Historics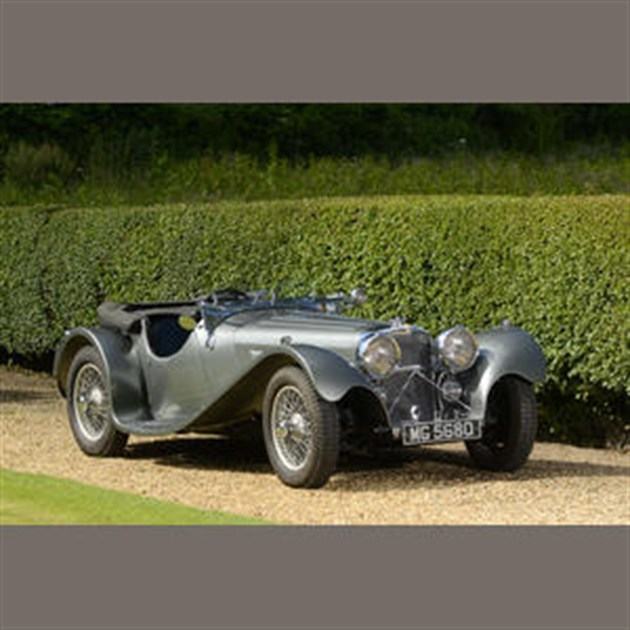 Bonham's auction at the Goodwood Revival on 15th September is to include distinguished motoring journalist Ray Potter's collection of a 1937 Jaguar SS100, a 1959 AC Aceca Bristol and a 1972 Ferrari 246 Dino.
More on that at Bonhams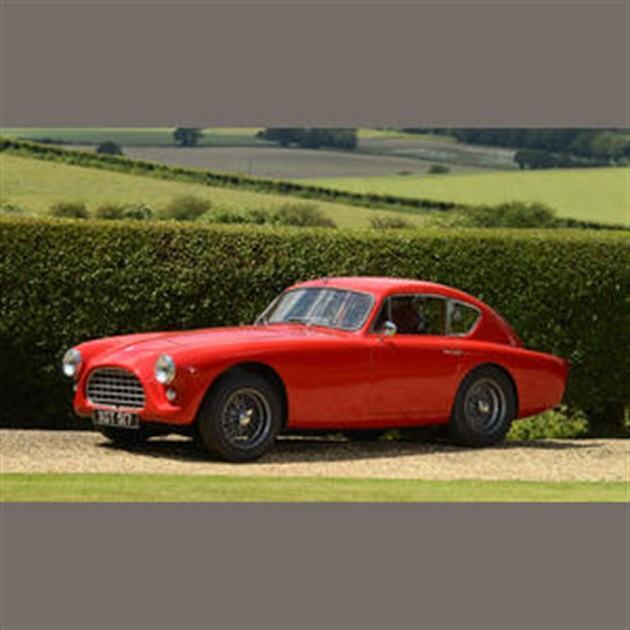 Comments