MINI Countryman in demand at auction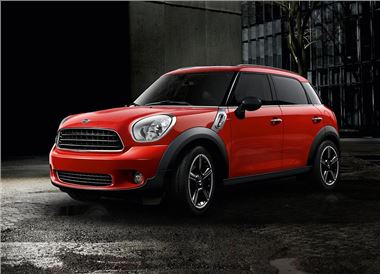 The highly sought after MINI Countryman was in demand at Manheim's all-MINI auction recently, making more than its predicted value. The auction resulted in the sale of 151 cars, with an overall average value of 111% 'CAP Clean' – which is the highest value CAP assigns to used cars.
The star of the show was a 2010 MINI Cooper S ALL4 Countryman, with 9,832 miles – this achieved 134% of its CAP Clean value in its auction debut. Other stars were a 2010 MINI Cooper 1.6 which achieved 131% CAP Clean, and a MINI One 1.6 Convertible which achieve 124%.
James Leese, Sales Director Manufacturer, Manheim Remarketing said: "The MINI is a motoring icon and always in great demand so it was no surprise that this first MINI closed auction since 2008 not only attracted lively bidding but also achieved high values. Auction debuts are always special occasions and this was no exception. The appearance of the MINI Cooper S ALL4 Countryman was a real bonus."
Comments