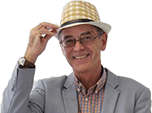 BCA Reports General Fall in Car Auction Prices in April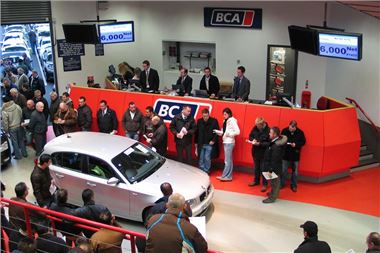 Two bank holidays, unseasonally sunny weather and continued economic gloom led BCA's latest Pulse report to show that average used car sold values fell in April, with both volume sectors of fleet/lease and part-exchange vehicles experiencing price falls.  Sold volumes also declined month on month and conversions from provisional bids to sales fell dramatically.
Values across the board fell to £5,626 in April, from the figure of £5,752 recorded in March – a £126 drop that was equivalent to a 2.2% decrease.  This is the lowest monthly average value recorded since March 2009.  Year-on-year, April 2011 is £245 (4.1%) behind the same month in 2010.  Sold volumes fell by a significant 19.8% compared to March, with the multiple Bank Holidays at the back end of the month having an obvious effect on trading activity.
Performance against CAP Clean dropped sharply from the 95.9% achieved across the board in March to 92.8%. In April 2010, the CAP Clean performance averaged 96.16%, so year-on-year figures are down by over three points.
Looking in greater detail at the weekly average value figures in April shows that pressure grew during the month.   In week 14, values averaged over £6,000 across the board at BCA; by week 17 – the week of the Royal Wedding – values had tumbled to £4,950.  Over the same period, average CAP performance fell from 95.8% in week 14 down to 89.8% in week 17.
BCA's Communications Director Tony Gannon commented "Buyer confidence has been quite fragile for some time now and we said several weeks ago that the combination of the late Easter and the Royal nuptials had the potential to disrupt trading.  When you add in the hottest April on record to the equation – which must have had an impact in the retail sector - it has resulted in the most tangible evidence of a softening in demand we have seen this year."  
"This might be the precursor to a sustained period of price pressure such as that experienced in 2008.  However, our view is that the market is more robust and leaner than it was three years ago, and the volumes available for remarketing are lower.  As always, the balance between supply and demand will be the critical price driver and it will be a few more weeks before we see if this is a blip or a trend.  For the wholesale sector to improve there needs to be increased consumer confidence and more dynamic and sustained levels of activity in the used retail markets."
"The summer period traditionally returns the weakest value figures over the annual cycle, so sellers should look carefully at their remarketing plans and objectives now and ensure their stock is well prepared and accurately valued in line with fragile market conditions."
Fleet values fell by £132 (1.7%) to £7,413 in April, with CAP performance dropping by over three points to 93.3%.  Sold volumes fell by 19% compared to March.  However, the critical issue for the fleet sector is the falling conversion rates, which generate increasing numbers of re-entries.  Year-on-year values are behind by £458, equivalent to a 5.8% drop against the record average values for fleet & lease cars achieved in April 2010. 
There was a relatively more substantial decline in the part-exchange sector, where values fell by £119 (4.3%) to £2,668, the third consecutive monthly value fall recorded this year.  Despite this, year-on-year figures are ahead by £76 (2.9%).
Performance against CAP fell by three and half points to 87.27% - the lowest figure recorded since December 2008.  
The nearly-new sector saw values improve from £19,152 to £19,619 – the £467 increase equivalent to a 2.4% rise.  Model mix will have been largely responsible for the changes in this sector as volumes are so low.  Performance against CAP Clean also fell by one and a half points to 101.29%. 
April BCA figures exclude three extraordinary, specialist high-value sales staged during the month that are not part of the normal trading cycle and which, if included, would have artificially distorted the outcome for the month.
Comments