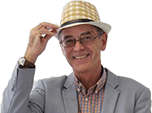 Wholesale used car values increase by 4.2% in January, reports Manheim Remarketing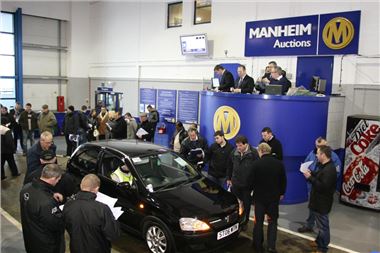 Manheim Remarketing's latest Market Analysis for Cars reports that overall average wholesale used car values increased by 4.2% (£278) to £6,847 in January when compared with the previous month.
The Fleet sector experienced an increase in average values of 6.7% (£383) to £6,124, Dealer part exchange prices rose by 9.8% (£223) to £2,491 and Manufacturer stock average values rose by 0.8% (£92) to £11,922. When compared with January 2010, with average age up by three months to 51 months and mileage up by 5,015 miles to 53,828 miles, average wholesale used car values are down by 4.7% (£340).
Examples of increases in values for the Fleet sector in January include Small Hatchbacks up 8.7% (£345) to £4,330, Medium Family vehicles up 8.6% (£436) to £5,527, Large Family up 12.9% (£554) to £4,848, Compact Executives up 7.5% (£588) to £8,397, Mini MPVs up 9.7% (£435) to £4,895 and 4x4s up 7.7% (£940) to £13,146. Dealer part exchange prices for Small Hatchbacks rose by 12.4% (£221) to £1,997, for Medium Family by 13.5% (£279) to £2,351, for Large Family by 3.6% (£64) to £1,849 and Mini-MPVs by 14.1% (£286) to £2,313. Examples of increases in Manufacturer stock values include Small Hatchbacks up 6.5% (£493) to £8,126, Medium Family up 7.1% (£728) to £10,918 and Large Family up 5.2% (£644) to £12,988.
Notable examples of decreases in average values in January include Dealer part exchange 4x4s which fell by 3.2% (£186) to £5,535 due to an increase in average age of six months to 97 months but with only a relatively small increase in average mileage of 1,920 to 78,868. In the Manufacturer sector average values of Executives fell by 7.8% (£1,457) to £17,263 and 4x4s fell by 20.4% (£5,036) to £19,602 due primarily to a change in model mix.
Mike Pilkington, Managing Director, Manheim Remarketing said: "2011 has started positively with high attendances both online and in the auction hall, reflective of the increase in demand expected at this time of year. The rise in values is similar to January 2010 (4.5%) and is further confirmation of the current market stability. Bidding activity online has been particularly strong this month with a record number of online vehicle sales. Increasingly buyers are using Simulcast to access auctions that they wouldn't normally attend in person in the search for the right stock."
Comments