Roaring Start to 2011 by British Car Auctions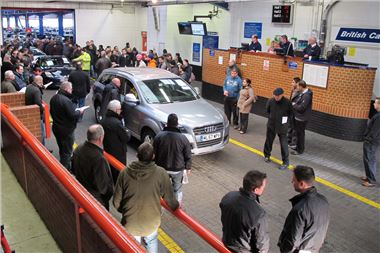 Confounding ridiculous rumours of a slowdown in the economy, BCA started the New Year with a bang.
The early days of 2011 have seen exceptional levels of trading at BCA, with the second week in January being one of the best on record for the Group.
BCA sold nearly 14,000 cars, vans and trucks during the week, generating a turnover approaching £70 million.
Online sales continued to flourish with hundreds of professional buyers logging onto the Bid Now, Buy Now and Live Online services every day and nearly 3,000 vehicles being purchased by online bidders during that week alone.
Honest John was there. January auction reports at:
BCA Blackbushe 12th January sale report
BCA Blackbushe 21st January sale report
More at BCA
Comments