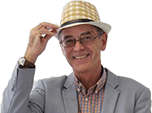 BCA Pulse June 2010: Markets calm in June, but pressure remains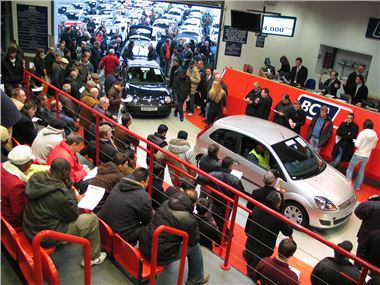 BCA reports there was a significant shift in model mix during the month, which has undoubtedly influenced values during June.
Against all expectations, used car values at BCA showed a modest increase in June, with average values recovering most of the loss sustained in May to sit at £5,802, a £146 improvement over the previous month's figure of £5,656. Performance against CAP Clean was broadly in line with last month at 96.68%.Year on year values, however, remain behind for the second month running, but by a lower margin than seen in May - just £48 separates the average values recorded in June 2009 from June 2010, compared to £117 last month.
The primary driver of the value recovery was a change in model mix that saw a 16% uplift in the volume of premium fleet cars sold by BCA. This volume increase in higher value stock was largely responsible for the overall increase in the average fleet/lease value and mitigated against price pressures across the board.
Although average fleet values improved marginally to £7,456 in June, this was largely due to the shifts in model mix over the month and average prices actually fell in two of the three main product sectors.
While premium fleet models increased in value from £10,771 to £10,866 (up £95 or just under 1%), budget fleet/lease car values fell from £3,527 to £3,172 (down £355 or 9.9%), and volume cars fell from £5,670 to £5,509 (down £161 or 2.8%). While sales of volume fleet models also increased, this was by just 7% over the month.
Fleet & Lease by Sector - May and June 2010
| | | | | | |
| --- | --- | --- | --- | --- | --- |
| May | Avg AGE | Avg MILEAGE | Avg VALUE | Avg CAP | Sale vs CAP |
| Budget | 38.76 | 25,328 | £3,527 | £3,982 | 88.56% |
| Volume | 39.73 | 44,731 | £5,670 | £6,126 | 92.56% |
| Premium | 39.78 | 50,700 | £10,771 | £11,075 | 97.26% |
| | | | | | |
| --- | --- | --- | --- | --- | --- |
| June | Avg AGE | Avg MILEAGE | Avg VALUE | Avg CAP | Sale vs CAP |
| Budget | 38.98 | 26,000 | £3,172 | £3,649 | 86.91% |
| Volume | 39.63 | 45,448 | £5,509 | £6,007 | 91.70% |
| Premium | 39.15 | 50,140 | £10,866 | £11,150 | 97.45% |
Year-on-year comparisons show average fleet & lease values ahead by just over £400 in June, although CAP performance is down by more than five points. Average age at disposal has fallen - but only marginally from 39.96 months to 39.45 - and average mileage at sale has decreased by some 600 miles to 47,005. Taking the longer view, however, shows that fleet cars are slightly older when remarketed in 2010 - between 39 and 40 months rather than 38 and 39 as they were last year.
Values slipped in the P/X market by just £61 to £2,558, although CAP percentage performance actually improved on the back of that performance, increasing by nearly a full point to 90.35%. Premium stock dropped in value by £102 to £4,479, a fall of 2.2%, while volume cars fell by just £26 to £1,784, a fall of just under 1.5%. Budget P/X cars actually increased in value by £36 to £1,371, an increase of 2.7%.
Nearly-new values recorded a sizeable drop from £20,393 down to £18,792, but volumes remained slim and model mix will have had a major effect. CAP performance also improved for nearly-new cars, rising by a small margin to 101.48%.
After improving notably to record levels in April and May, values for premium nearly-new cars fell by over £1,800 to £23,482 in June - a fall of 7.2%. Average values for nearly-new volume cars improved by £188 (1.8%) to £10,505, while budget cars fell from £5,575 to £4,333, based on very slim volumes.
The full Quarter 2 data for 2010 confirms what most commentators in the used market have been saying for some time, that values are under a little more pressure, and the market is that bit more fragile than it has been for some time. Average used car values fell - but not dramatically - against the 1st Quarter of the year, from £5,888 to £5,834 - a £54 decline equivalent to just under 1%.
Three quarters in a row have now showed decline in the average value, but only in the context of the exceptional and record-breaking values reached during the last two quarters of 2009. The markets of 2010 seem to be assuming a more traditional pattern and if that is so then we could see values rising again in September and October- providing economic issues do not get in the way.
In review, of course, Q2 10 was reasonably turbulent in many ways - there was a General Election, an initially hung parliament, the first change of party political leadership in 13 years, the first coalition government since the 1970s and the small matter of a £70 billion national debt to be repaid. The last 13 weeks have hardly been the most conducive when it comes to encouraging consumers to spend on big ticket items like used cars. Will the next 26 weeks be any better?
Comparing the quarter's actual performance to recent years highlights a distinct value evolution over the period, even when allowing for the virtually flat year-on-year performance in 2010. Comparing year-on-year Q2 figures shows just £5 separating the two most recent periods - an interesting comparison as the market was well on the way to its strong recovery a year ago.
However, comparing Quarter 2 to the preceding Quarter 1 each year shows a more interesting picture. Anecdotally, Q2 values are generally thought to be slightly softer than Q1 - the Easter watershed, several bank Holidays and impending summer vacation are usually thought to combine to generate lower used car values in Q2 as motorists turn their attention to other expenditure. It would seem that is not altogether true, although the major distortion was seen in 2009 when demand was high and stock in short supply.
BCA Communications Director Tony Gannon commented "We've seen a turning point in demand over recent weeks and both values and conversion levels have been under pressure - quite typical for this time of the year."
He added "Dealers are saying that retail sales have eased off and this is reflected in the auction halls and online bidding for replacement vehicles. However, demand is far from flat, it's just more selective than it has been and that means presentation and condition becomes increasingly important. Buyers are competing strongly for cars in ready to retail condition and therefore sellers are advised to appraise their vehicles carefully and consider rectifying any cosmetic damage prior to sale."
Gannon concluded "What we may be seeing is a return to a 'normal' level of business and some price stability - at a level that compares favourably with 2009 values."
Comments