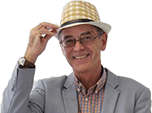 Auction Houses Predict Slight Fall In Prices in May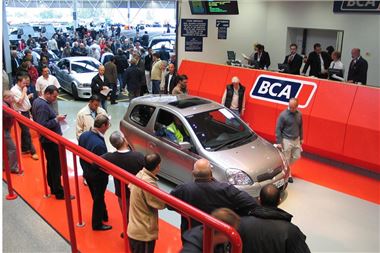 Average used car values increased by £80 (1.4%) in April at BCA, to reach £5,871. Performance against CAP Clean fell however by nearly two and a half points. Year on year values were ahead by just £230 and this margin has been reducing since the turn of the year - certainly when compared to the figures seen during the accelerating recovery in 2009.
Average fleet and nearly new values continued to rise, although there was some pressure in the P/X market – where values fell in all sectors.
Looking beneath the monthly figures, BCA is seeing some degree of price fatigue, as values fell week by week in April, in the immediate post-Easter period as increased volumes reached the market. March was the highest new car registration month for two years with growth in all market sectors. This has inevitably resulted in incremental volumes coming into the used car wholesale market from both dealer part exchanges and corporate defleets which started to appear after the Easter holiday in mid-April.
BCA's Tony Gannon commented "In the four weeks since Easter, we have seen in the market consecutive weekly increases in auction entry, falls in conversion rates and a reduction in both actual prices and performance against CAP. In many ways, normal service has been resumed, following the unusual patterns seen last year when the market just kept rising until the autumn. This year is likely to follow the pattern of previous typical years, with softer demand through the summer months.
He added "We do not expect anything like the meltdown of 2008 but the coming months will not be as easy as those enjoyed in the first quarter. History tells us that prices come under pressure at this time of year and there are some signs that is already happening. A still fragile economy coupled with the aftermath of the General Election will not help matters, so do not be surprised if there is some pressure on used vehicle values in the weeks and months to come."
Manheim's Mike Pilkington similarly reported that average wholesale values fell in April by 2.3% (£172) to £7,281. This followed three consecutive monthly rises which had seen values increase by 8% since December 2009. Fleet values in April fell by 1.5% (£101) to £6,648, Dealer part exchange values fell by 0.6% (£14) to £2,245 and Manufacturer stock was down by 3.4% (£454) to £12,703.
Despite this latest fall, overall average used car values are still over 7.0% ahead of the same period last year. Both average age and mileage are up on last year by three months to 50 months and 3,400 miles to 50,879 miles reflecting extended use during the recession. The stronger position in 2010 over 2009 is evident across all sectors with Fleet values still ahead of April 2009 by 7.0%, Dealer also up by 5.2% and Manufacturer up by 6.7%.
Manheim's Mike Pilkington continued, "The market toughened more considerably in April than a reduction of just 2.3% would suggest. Although the General Election may have impacted on levels of demand in April there is now more stock available in the market so we would expect values to soften again in May."
Fleet & Lease Sector – April
Average Fleet & Lease values rose for the fourth month running, with £278 (3.6%) added to the average value in April. Values increased from £7,593 to £7,871, although performance against CAP Clean fell for the first time since November from 99.1% to 96.9%. Year-on-year values remain ahead by £986 – the margin actually increasing over last month. However, BCA still expects this figure to fall in the months ahead.
Fleet & Lease – by sector
Looking at fleet and lease product by sector, the rise in value was seen in volume fleet product which rose from £5,712 to £5,835 (+ £123 or 2.1%) and premium fleet stock, which improved by £379 to £11,396, an increase of 3.4%. Budget fleet cars remained virtually static at £4,187, following a big rise of 18.6% in March.
Prices were under some pressure in the Part-Exchange sector during April. Overall values fell by £113 (4.1%) to £2,592, after a modest increase the previous month. P/X sold volumes at auction remain at higher levels after peaking last month, when a 32.7% increase was recorded. Performance against CAP fell by over four points.
Looking at P/X product in detail, values fell relatively evenly in percentage terms across the sector. Premium P/X cars fell by £165 to £4,579 (down 3.4%), volume P/X values fell by £59 to £1,819 (down 3.1%), while budget P/X values fell by £46 to £1,394 (also down 3.1%).
Nearly-New Sector - March
Nearly-New values improved by £554 (2.8%) in April, establishing a new record value in doing so at £19,751. With lower numbers than the fleet and part-exchange sectors, model mix has a greater role to play and BCA recorded some significant results for nearly-new cars in both manufacturer closed sales, convertible and Top Car sales during the month. Performance against CAP Clean slipped slightly to just above 102%.
Comments