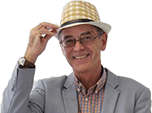 Van Values Increased in February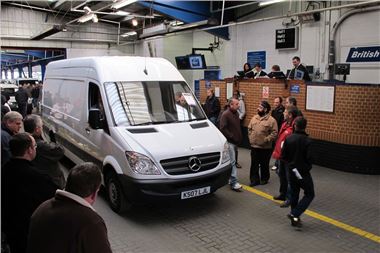 The continued momentum in the used LCV market set yet another record average value of £4,585 in February, an increase of £158 over January's figure of £4,427 according to BCA.
It is now the fourth consecutive month to set a record value, a run that has seen average values improve by a significant £727 – equivalent to a 18.8% increase over the period. The record value previous to the current period - set in January 2008 – stood for 22 months before falling.
Year on year values increased by £1,468, meaning that used values have recovered by 47% over the past twelve months.
BCA'S General Manager – Commercial Vehicles Duncan Ward commented "After the recovery seen in used LCV prices in 2009, most market watchers might have expected values to settle in 2010, but demand has taken off like a train. Put simply, there is a shortage of just about everything and whether you are looking for a cheaper budget van, a well-used but tidy ex-lease vehicle or a late-plate model, you are going to run into plenty of competition to secure it. And that means higher prices and no real sign that is going to change in the near future."
Bidders continue to take every advantage offered by internet bidding services such as BCA's Live Online service. Ward commented "While online buying means distance is no obstacle for bidders, it is also a way to broaden the net when searching for stock. If the immediate local market place is not fulfilling your needs, then you look further afield. The fact you can do this without leaving your office is a big benefit and one Live Online buyers really appreciate."
Ward continued "There is obviously increasing confidence in the small business sector which drives the demand in the used van market. That demand is outstripping supply and keeping prices firm. And we better get used to it, because there is no indication volumes are going to rise much in 2010, and a third continued year of lower new van sales will mean we will have fewer used vans available to the market for some time to come."
He added "The effect will travel through the market like a ripple and it will cause a relative shortage within certain age profiles of vans in the used market going forward. In simple terms, it means in 2012 there will be a shortage of three-year-old vans. That will continue to be the case until the new van market recovers some of the volume it has lost. It should also mean plenty of demand from buyers for the stock that is available and relatively firm average values going forward."
"While volumes of vans remain in short supply we should expect prices to remain firm, although the 10% plus monthly price increments we saw last year are likely to remain in the past. And even though demand remains high, prices are likely to be more in tune with typical seasonal adjustments than we have seen over the previous 24 months."
Reflecting the strong price performance, CAP figures improved again in February, moving from 99.23% to 101.67% across the board, with all major sectors – fleet & lease, nearly-new and dealer part-exchange - all recording average CAP prices in excess of 100%.
More at BCA
Comments