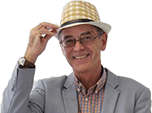 New LCV report points way to recovery from recession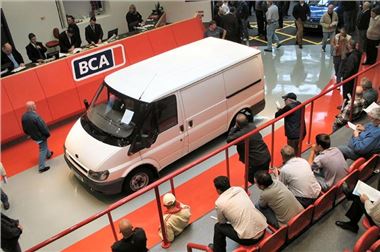 A new report from Prof Peter Cooke published by BCA looks at the issues facing LCV operators and the used markets in the wake of the recession.
Cooke identifies the issues of reduced new LCV sales, extended or deferred replacement cycles, and some operators adopting a used-for-used policy as being likely to affect the used commercial vehicle marketplace for years ahead.
Once the recessionary effects of potential reduced core business levels for LCV operators are added in, alongside constantly evolving issues of road pricing, Duty of Care, fuel strategy, climate change and tax policy, and it becomes clear that LCV operators are under a great deal of pressure.
The report highlights the potential for changing business practices within the LCV fleet sector and the importance of total management control through the acquisition, use and remarketing of LCVs.
Cooke suggests the significant drop in new LCV sales since 2007 has already resulted in fewer used vehicles coming to the wholesale market and, in turn, may cause used vehicle prices to remain high. The shape and size of the used market for LCVs is already undergoing change, with a dearth of late-plate stock and even shortages of typical three-to-five year old fleet & lease vehicles. This situation is likely to remain until volumes of new sales increase and 'freshen' the used stock supplies.
The report includes data from the 'Fleeteye' survey - conducted by the Buckingham Centre for Automotive Management - which suggest LCV fleets remain hugely cost-sensitive, but are increasingly concerned about how environmental issues will affect them in the longer term. (see table below)
Significance of issues influencing fleet decisions
Average out of 10

Now In 12 months

Fleet running costs

8.6 8.9

Fleet safety and risk management

7.6 8.0

Fuel costs

7.5 7.9

Driver and corporate taxation

6.6 7.0

Environmental concerns

6.0 6.8

Traffic/congestion

5.5 6.0

Improved communications technology

5.1 5.6

Mobile working

4.9 5.4
Source: Fleeteye December 2009
The cost issues may change the landscape for van operators in the future –particularly with the background of recovery from recession. Cooke suggests if swiftly changing business needs require a 'just in time' approach to LCV fleet management, some fleets may change from a wholly-owned, or wholly leased strategy to a more flexible small core fleet, (owned or leased) which is added to through short-term rental sources as needed.
Cooke comments "There are potential implications for cost savings right across the organisation – release capital, fewer units to manage, greater utilisation of the fleet and a more flexible fleet capacity to better balance supply and demand."
While costs loom large, the fastest growing area of concern is the environment. Cooke points out "given the growing importance of the carbon footprint, this is to be expected." He adds "Managing a fleet will become more demanding and more professional in the future. Undoubtedly, fleet management is becoming more sophisticated. While emergence from recession will lead to operational changes, it is also important to consider the longer-term issues – perhaps this is moving faster than it has in the past?"
Cooke concludes "Throughout the period of economic recovery, the role of the fleet executive in total management of LCV acquisition, operation and disposal is likely to become more important than it has been in the past."
'LCV Industry; Recession and Recovery',
by Professor Peter Cooke, Centre for Automotive Management, The University of Buckingham
(www.british-car-auctions.co.uk )
This and other BCA reports also available from the Buckingham website (www.buckingham.ac.uk)
Comments