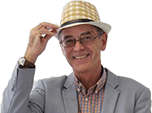 British Car Auctions Launches New Website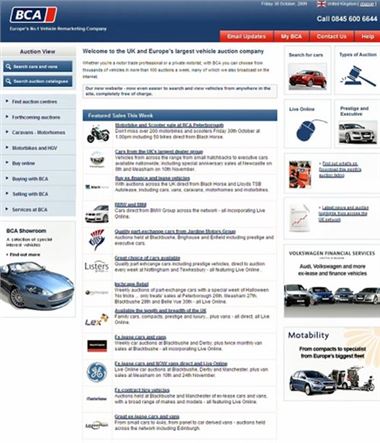 Following a 12 month development project BCA has launched a brand new website with a raft of new features for customers.
The new site can be found at www.british-car-auctions.co.uk and has a fresh design and enhanced navigation allowing customers to interact with BCA in a more intuitive fashion. The site now includes Auction View, Commercial Auction View and www.british-car-auctions.co.uk on one platform, improving accessibility and functionality for customers.
The site has been rebuilt from top to bottom to improve the experience of buyers – both professional and consumers – to navigate to the information they need and find the vehicles they want to buy. BCA's site attracts three times the traffic of its nearest rival (source Experian Hitwise, 2009), and this will in turn generate even more buying power for sellers. The integrated Auction View functionality now gives trade buyers a seamless web experience.
Sellers also get improved back office efficiency, with instant access to account details and bespoke reports, and direct links from MyBCA into UFD to arrange transport or JTK Automotive to check pipeline stock, for example.
Another major customer benefit is the introduction of a new and completely free auction catalogue search engine and stock locator for private buyers.
BCA Communications Director Tony Gannon commented "Our new website provides customers with an enhanced platform for remarketing vehicles with BCA, and allows us to promote and market vehicles to even more buyers."
M/F
He continued "The BCA website is a vital and high performing marketing information channel, which delivers real and tangible benefits for BCA's customers. For sellers, it generates more buying power, which equates to better residual values, improved market churn and reduced time to sale. For professional buyers, it provides access to the best selection of retail quality stock in the UK – from instant market valuations to instant purchase."
Gannon concluded "We will be following this website launch with a number of new web projects that are due to come on-stream in 2010."
Comments