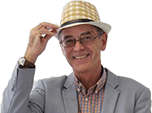 BCA Expands Online Auction Service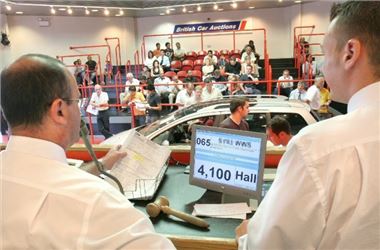 BCA has launched a new and additional programme of Live Online auctions available throughout the country. The new programme, known as Live Online Select, features a broad range of used vehicles and sellers and are held regularly at all of BCA's UK auction centres.
Stock on offer in Live Online Select sales is from a range of vendors including regional fleets, small businesses, solus dealers and smaller dealer groups alongside a selection of vehicles from larger corporate vendors.
Tony Gannon, BCA Communications Director commented "Live Online Select provides a national selling platform for smaller regional sellers, who do not have the volume of stock turnover to support a dedicated solus remarketing programme. These sellers operate a range of vehicles from prestige and executive cars to typical volume fleet product that will all benefit from the wider exposure that Live Online can bring."
Gannon continued "For professional vehicle buyers, Live Online Select sales provide yet another opportunity to buy from a constantly refreshed selection of good quality used vehicles either online or in the auction hall. The programme will inevitably generate a wide choice of cars and commercials, many with good retail specifications and in good colours that are sure to tempt BCA's online buyer audience."
The introduction of Live Online Select sales continues BCA's aggressive roll-out of the service, which broadcasts physical auction simultaneously on the internet, allowing buyers to bid on and purchase used vehicle stock online.
Growth in the uptake of the service has been exponential in the past 18 months. Year-on-year statistics show that BCA's current Live Online programme is running at 300% growth annually. BCA expect this fast growth to continue as more and more buyers try Live Online and find it a valuable tool in their stock acquisition box.
BCA staged over 1,000 Live Online sales in the UK during Quarter 1, selling over 15,000 vehicles with an added value in excess of £3 million.
Across Europe, the company staged a further 400 sales selling over 7,000 vehicles. Both cars and commercials are sold via the service and in Europe the service is used in export/import and cross-border channels.
It is the largest number of Live Online sales BCA has staged over a quarter to date and further indication that online sales are now an accepted part of vehicle remarketing.
The average Live Online sale now sells around 17% of the entry to net bidders and this percentage is also expected to rise. In a number of sales this year, BCA has had more buyers online than in the auction hall, and in total nearly 1,500 individual buyers purchase online in a monthly period.
More at
www.british-car-auctions.co.uk
Comments