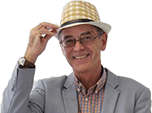 WHY CAR AUCTION PRICES ROSE STRONGLY IN THE FIRST QUARTER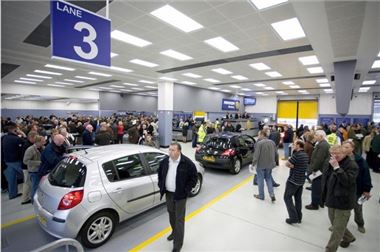 The extraordinary recovery in wholesale used car prices since the start of the year has continued right the way through the first quarter of 2009. By the end of March, the entire 21% residual value deficit experienced in 2008 had been recovered, according to Manheim's latest Market Analysis. The bounce began with a bang on the first trading day of January and the uplift in activity and prices has not abated since. At £6,694, average values in March are up an amazing 31% compared with December 2008 and are £5 higher than the average of £6,689 recorded in March 2008.
This turnaround is even more remarkable considering the current economic climate - new car sales tracking at just under 30% behind 2008; car production at record low levels; rising unemployment; forecasted negative GDP growth of 2.8%; overall UK manufacturing output down 9%; seriously curtailed availability of consumer credit to fund big ticket purchases.
Despite some reports of stock shortages, overall auction sales volumes are actually up in 2009 compared with the same period in 2008. So what is driving this used car phenomenon? Consider the key dynamics coinciding at the beginning of January, which collectively acted as the catalyst for the demand surge in the wholesale market:
•Low pre-Christmas stock levels
By the end of 2008 the average dealer's stock holding had been significantly reduced to mitigate against the falling monthly values.
•The switch in dealer focus from new to used
Those franchised dealers who, in times of healthy new car sales, focussed less on used car retailing quickly turned to more profitable used cars as a lifeline. Used car specialists also increased their retail activity, as is traditional at the start of the year.
•Sensibly priced wholesale inventory
Vendor stocks were at manageable levels and, very importantly, values had already been adjusted downwards in preceding months to meet the realities of the weaker pre-Christmas market.
•Competition for stock
So dealers came into the seasonally strong January market, looking to stock up with used cars, which appeared to be very good value. The buying power easily matched the supply.
By the middle of January, this increased demand had turned into fierce competition and prices started to move quickly upwards. By the end of January, average prices were up by £590, from £5,110 in December to £5,700.
Now back on retail forecourts, with the market truly under way, this newly acquired stock, backed by aggressive marketing strategies had started to generate consumer interest. Media-led retail campaigns promoted used cars as being really good value and led with the proposition that there was 'no better time to buy a used car'. With such a high level of attention in both the media and the showroom, the market began to develop an almost self-sustaining momentum as dealers returned to the wholesale market to replenish stocks and fulfil consumer demand.
This momentum was also supported by an undoubted element of pent-up consumer demand as a number of used car buyers, who might have been potential new car prospects, had their attentions turned. Whether they didn't want to be financially over-stretched on a new car purchase or simply could not get the required credit, they were persuaded by dealers of the great value available in used cars. By the end of February, Manheim reported a second monthly surge in average values, this time up by a further £600 or 10.5% to £6,294.
If there was any doubt as to the validity of these unprecedented price rises and whether age and mileage variations had an influence, the % retained of cost new since December reinforces the legitimacy. At that time it sat at 29% of cost new for a 46 month old car with 47,000 miles. In January it rose to 32% (47 months/47,000 miles), with a further rise in February to 34% (48 months/48,000 miles) and by the third week in March it had risen again to 36% (48 months/49,000 miles).
Rob Barr, Group Communications Director, Manheim said: "The recovery in the wholesale market and the effect on used car prices has been unprecedented. Even though we thought that conditions in December were showing some signs of stability, I don't mind admitting that none of us saw this coming. The first quarter is traditionally strong for used car sales but of course last year's market, in particular the second half, was anything but normal. I think dealers will continue to invest heavily in used car retailing for the remainder of this year and we should expect to see prices levelling off shortly. Whatever happens, Quarter 1 2009 will be remembered as one of the most extraordinary three months of used car activity in recent memory."
About Manheim
Manheim is the world's largest automotive services company and, through its range of products and services, drives every stage of the used vehicle lifecycle. Manheim handles nearly 10 million used vehicles worldwide, facilitating transactions representing nearly $59 billion in value. Manheim is a subsidiary of Atlanta-based Cox Enterprises Inc., one of the world's leading media companies and providers of automotive services. Throughout the world Manheim has over 130 remarketing operations in five Continents, including 38 European locations. In the UK, there are 3 business divisions:
Manheim Auctions & Remarketing: providing a national physical auction network, comprising 19 centres of which 7 have dedicated commercial vehicle activities; a dedicated trade-only direct sales channel; 3 online bidding /sales channels. It includes the brands of Manheim Auctions, vrs and RMS.
Manheim DeFleet Services: providing vehicle inspection; asset management and recovery service; SMART repair, reconditioning and pre-sale preparation; transport; logistics; full defleet management and outsourced end-of-contract administration. It includes the brands of Manheim SMART Repair, KAH Systems, Manheim Inspection Services and Manheim Asset Management.
Manheim Retail Services: providing retail marketing support including point-of-sale materials; used car stock locators; professional vehicle photography; online retail sales portals, sales lead management software and aftersales CRM software. It includes the brands of Portfolio, Carmony, e-GoodManners and Real Time Communications.
More at
www.manheim.co.uk
Comments