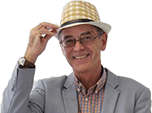 BCA Highlights Options That Help Sell Vans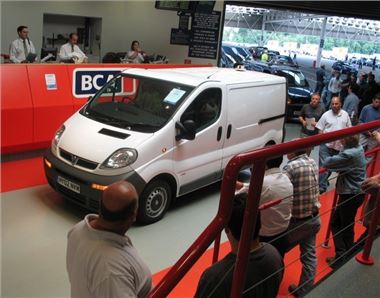 BCA has highlighted the best-performing optional extras in the van market, to help sellers maximise values at remarketing time.
BCA recommends that panel vans of every size and shape should be ply-lined and where available a side-loading door should be specified. By adding these options alone, sellers might expect to see £200 -£300 added in value over similar standard vans.
Duncan Ward BCA's UK Business Development Manager – Commercial Vehicles, comments "When you are offering upwards of 400 vans in some of our bigger sales, you really notice how the buyers gravitate towards the best presented, well-specified vehicles."
He added "If you are a professional buyer for retail, you know that certain vehicles will stand out in adverts and on the forecourt, and you want those on your shopping list. In a similar fashion, the end-user buying at auction will seek out the best vehicle they can buy with the budget they've got – and if a van with twin side loading doors, a bulkhead and aircon is on offer that will be the one they bid for, if all the other vans available are basic models."
Ward added "When valuing options, it is important to remember that price is always relative to the current market conditions, the demand from buyers and the presentation of the vehicle itself. For example, in the current market, if you offered a van with every option imaginable, but it was in poor cosmetic condition, any possible premium would be wiped out by the buyers' concerns about the time it would take to repair the vehicle – when values are falling, time equals money!"
According to BCA, the best long-term value extra is interior ply-lining - used buyers now expect to see it and it protects vehicles from 'inside-out' damage. All sizes of vans benefit from this 'extra', from LWB High-roof examples to small hatchbacks. In terms of added value, plylining might add only £100 or so, but the real benefit is that the van is much more likely to be in a more saleable condition after three or four years' hard work. An otherwise clean van valued at £5,000 could easily lose up to £1,500 if its side panels are extensively blemished from inside-out damage.
BCA also suggest that side-loading doors are as essential for the smaller car-sized vans (Combo, Berlingo, for example) as they are for the one tonne and 3.5 tonne van sectors. A single nearside SLD is probably the bare minimum these days, while a van that is going to work in tight urban conditions would benefit from twin side-loading doors. Potential value in the used market can increase by around £150 for a single and £250 for two side-loading doors, depending on the vehicle.
Ward continued "Air-conditioning is highly valued when combined with a bulkhead, otherwise all that cool air dissipates into the load area and simply burns money. Air-con will add more value to a well-presented 'retail' van than it will on an otherwise more basic model and is worth between £100 and £200 depending on the vehicle. On a late year low mileage van, this difference could easily widen to as much as £400 to £500."
"Trim and finish are often overlooked in terms of options, but can add some considerable value to the right vehicle as the self-employed tradesman will always favour a van that bristles with 'car-like' options. A good retail colour could add £300 to £500 on the right van, when compared with a standard white finish, and if paired with a decent set of alloys add another £200. What should be avoided are obvious corporate colour schemes."
Ward continued "Where cars go, vans inevitably follow and today's extras will be tomorrows standard. Volume van operators should certainly bear this in mind if they are ordering large numbers of basic models – it could mean their vehicles are out of step with the buyer's needs when they come to be sold in three or more years time."
He concluded "As usual, the key factor is balancing supply versus demand. It wasn't too long ago when vans fitted with power steering added up to £200, but this was gradually eroded as manufacturers soon realised this was a "necessary" option as opposed to just "nice". Inevitably, as time goes on, this will also happen to air conditioning, sat nav, bluetooth, central and self-locking. All these options are worth more now because they are relatively rare, but they will eventually attract little or no premium as they each become standard fit items across the LCV market.
BCA's Best Performing Van Options
ItemNice or Necessary?Added Value
Ply Lining Necessary£100 plus
Side Loading DoorNecessary£150 plus
Twin Side Loading DoorsNice £250
Factory Satnav Nice£100 plus
BluetoothNice£50
Parking SensorsNice£50
Aircon Nice (but getting necessary)£100 - £200
Retail Paint FinishNice (very desirable)£300 - £500
Alloy WheelsNiceUp to £200
More at
www.bca-europe.com
Comments