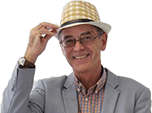 More Entries Needed For Classic Sale

BCA is appealing for more entries for its end of season auction of Vintage, Classic and Collectors' Motor Vehicles at BCA Blackbushe on Tuesday 2nd December.
Full list of entries so far at
www.british-car-auctions.co.uk/Default.aspx?page=10683
A small selection of entries includes:
* 1935 Morris Ten-Six Saloon
* 1956 Bentley S1
* 1961 Jaguar E-type (ex-Mod Sports - stored many years)
* 1967 Alvis TF21 Saloon (30,250 miles from new)
* 1969 Daimler V8 250
* 1970 Rolls-Royce Silver Shadow
* 1983 Porsche 911 SC Cabriolet
* 1984 Pilgrim Sumo Cobra Replica
* 1986 Dennis Fire Engine
* 1989 Mercedes-Benz 560 SEC
* 1997 Porsche 911 Turbo (430 bhp)
For more information or to consign a vehicle please call Robin Lawton or Peter Bourne NOW on 01252 877317.
Entry to sale by catalogue only, priced £18.00 (admits two). To pre-order catalogue please telephone Sue Carter on 01252 743329.
Looking to buy a particular motor vehicle? Then call us today to discuss your needs, as we are well connected with many collectors right across the UK and Europe.
Telephone (sale days): 01252 878555
Email:
classics@bca-group.com
Link to Sale Web Page
www.british-car-auctions.co.uk/Default.aspx?page=10683
Comments