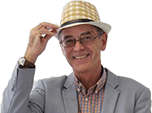 BIG TAXI AUCTION TODAY AT BIRMINGHAM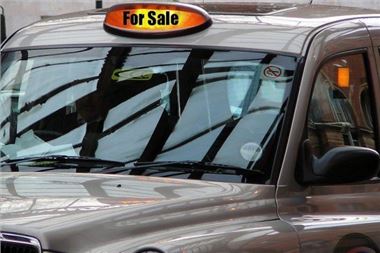 London Hackney Carriage Sale, BCA Birmingham
Wednesday 10th September
BCA is offering taxi drivers the chance to hail a quality used London black cab for themselves next week when a hundred cabs are offered for sale in a special event being staged at BCA Birmingham on behalf of Black Horse Taxi Finance.
Starting at noon on Wednesday 10th September, the sale is expected to attract cab operators, dealers and drivers from all over the country to bid on a wide selection of Hackney Carriages, in a range of colours including traditional black, blue, yellow, green and even shocking pink.
With the sale including a large entry of TX II models, but also ranging from a 1998 TX I to a 2007-registered TX4 that has covered just a few thousand miles, there will be plenty of choice for buyers on the day.
BCA spokesman Tim Naylor comments: "These special London Taxi Auction Events always create a lot of interest from the licensed cab trade and taxi dealers. This sale will offer buyers a great opportunity to bid on a good selection of well-prepared and properly presented Black Cabs.
As always the best way to look for a specific car coming up at a BCA auction or to pre-check a day's sale is to visit
www.auctionview.co.uk
If you are a BCA account holder this service also now gives composite price information (average auction price, CAP and Glass's) and now allows you to buy a selection of cars directly on-line.
Please Note BCA Now Charges All Private Buyers a £23.50 VCA New Keeper Transfer Fee. On behalf of the vendors, BCA is required to notify DVLA via the V5C of changes of ownership.
For sales at BCA Edinburgh, click here for full details:
www.british-car-auctions.co.uk/main.asp?page=60
For BCA online auctions go to
www.bca-online-auctions.co.uk
. Two types of sale: Live Online and Open Tender. These are only available to BCA MyBCA Loyalty Card holders.
BMW group sales at BCA
www.british-car-auctions.co.uk/Default.aspx?page=2537
BCA's exclusive Commercial Auction View service at
www.commercialauctionview.com
.
BCA Peterborough stages Motorbike sales on the last Friday of each month, with high volume Super Sales featuring 'bikes from Black Horse every two months. (Next Super Sale on 25th August). Sales start at 1pm and all are welcome to attend. There is secure motorcycle parking on the day and an expert and enthusiastic Sales Team on hand to answer questions. Viewing is on the morning of the sale and BCA can arrange transport to anywhere in the UK.
Full catalogue details and a picture of every motorbike entered for the sale will be available online in advance through BCA's exclusive Commercial Auction View service (
www.commercialauctionview.co.uk
).
For future police sales at West Oxfordshire Motor Auctions. Visit
www.woma.co.uk
, click on 'stocklist', then click on search, or use the faxback on 0906 3080 953 at 60p per minute. Sales are held on Tuesday and Thursday evenings from 5.30pm.
Brightwells HUGE WEEKLY 4x4 SALE takes place every Tuesday at Easter's Court on the A49 by-pass, Leominster, Herefordshire, start time 11.00am, phone: 01568 611325, website:
www.brightwells.com
Taxi For Sale photo by Russ, London
Comments