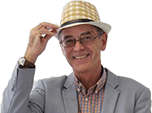 Vehicle auction price increase set to hit market
The cost of buying a used car at auction is to go up, according to an automobile body.
Auction houses are to increase prices due to economic pressures if they are to survive, according to the RMI Society of Motor Auctions (SMA).
Economic pressures have resulted in the increase in prices and the resulting hike for consumers looking for
car buying advice
, the group added.
Head of the SMA Louise Wallis commented that low costs can only be sustained when turnover is high, stating that the credit crunch is preventing this from happening.
She said: "Energy and business rates have both increased, as has the cost of insurance, labour and consumables. The 50 per cent increase in fuel prices since December last year has also made a significant impact on margins."
Meanwhile, Easier has cited research from esure showing that 64 per cent of drivers will be picking up a used car rather than a new one when they next buy.
Comments