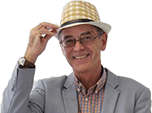 Don't Overvalue Your Vans, Warns BCA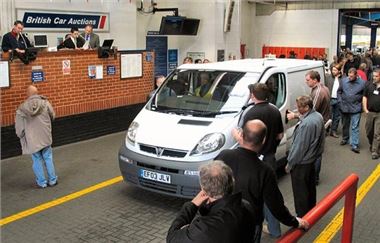 Duncan Ward, BCA's UK Business Development Manager - Commercial Vehicles suggests it is time to for sellers to get back to the basics of remarketing as the market conditions get tougher.
Ward said "There continues to be pressure in the used van market as average values fall across the board. The average value across all van sectors dropped from £3,499 in June to £3,255 in July, a fall of nearly £250 and the biggest monthly drop we have seen this year. Average values have fallen by more than £600 compared to those recorded in January 2008."
"It is by no means all bad news, however, and clean, straight panel vans still find a ready audience. The late-plate market is somewhat less buoyant than it was, now that many of the delivery problems on new vehicles have eased, but the best stock always sells well whatever the market conditions. Professional buyers all want retail quality vans that can be turned quickly for a profit."
"With this continued pressure on prices for vans at auction, vendors could do worse than look at the basics of remarketing to ensure they are doing their best for their vehicles when it is time to sell. Simple things, done well can pay dividends in the current market," he commented.
"The remarketing rules for vans are really no different than they are for cars – proper preparation and good presentation are vital if LCVs are going to achieve the best possible price in the auction hall. Appraisals and valuations should be in line with current market conditions – there's no point in pricing yourself out of the market before you even begin."
"It's also important to know what buyers are looking for, what gets them bidding and what leaves them cold."
"What is crystal-clear is that the buyers' expectations are generally rising in all sectors. Specification is very important and is not lagging far behind what motorists expect in their own cars. Consequently, vans that have air-conditioning, full electric packs and metallic paint are much favoured over more basic models."
"In terms of body specification, a side-loading door is essential (two is even better) and a bulkhead is seen as necessary protection for the driver and passengers and essential in conjunction when ordering air conditioning. The interior must be protected with ply-lining to stop inside-out damage."
"The usual rules apply on presentation. Livery removal is essential, but if you are a company seller don't just get the vinyl stickers removed and leave it at that with your brand name showing in outline! Make sure your remarketing partner can deliver a quality machine-operated polish to finish the job properly, leaving a completely clear and clean panel for the next used owner to rebrand as he or she sees fit."
Ward concluded "Don't forget the documentation either as having a full service history will build buyer confidence in your vehicles."
More at
www.bca-europe.com
Comments