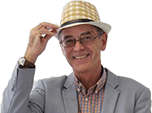 BCA Says Good Time To Buy at Auction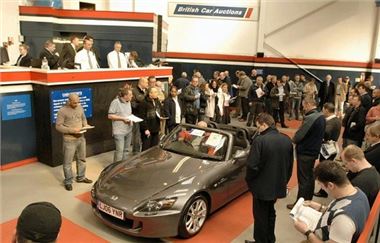 A fragile used car market means good deals for motorists. BCA advises used car buyers to make the most of slowing sales.
The latest data from leading vehicle auction company, BCA, has revealed that average used car values are under pressure, despite moving very little in the last month or so. It means there are plenty of good value cars on offer for motorists prepared to buy at auction.
Across the board, April values averaged £5,406 - virtually unchanged from March, which recorded an average of £5,400 - on stock that was of a similar age and mileage profile. BCA spokesperson Tim Naylor, is advising that there are some excellent deals to be found on good quality ex-fleet and nearly new vehicles.
"Confidence in the used vehicle market is fragile in the post-Easter period and there are increasing volumes of cars available from a variety of quality sources. With prices under pressure, any unsold stock will inevitably be sold at what the market will realistically pay. Private buyers could find this is an excellent time to buy at auction."
BCA's Pulse report, which monitors the price of vehicles sold at auction, shows that values for fleet & lease cars showed some modest growth in April, rising from £6,619 in March to £6,642.
Average part-exchange values fell by £24 (1%) to £2,346, to post a third consecutive monthly fall. Nearly-new values were £119 down on March at £14,858, equivalent to a fall of three-quarters of one percent.
"With many vehicles sold at auction being one-owner and direct-entered from fleets and leasing companies, they already represent excellent value for money. But now used car buyers have a chance to get an even better deal and
with cars of every age and description and a price range to suit every budget, there will be something for everyone" added Naylor.
"Most first time auction-goers find the process a little daunting and we advise buyers to attend several auctions before buying. Once you have decided what make and model you want, set a firm budget and keep to it. Our bigger BCA auction centres can offer up to 1,000 cars a day, so there is always plenty of choice - if you reach your budget and get outbid,
then walk away and find another car to bid on."
Potential buyers can check online at
www.bca-europe.com
for the latest details of the sales coming up at the company's 21 centres around the UK. BCA also offers a subscription online stock locator and catalogue service called Auction View - it holds details of more than 10,000 vehicles consigned for sale at BCA nationwide.
BCA's top 10 tips for buying a car at auction:
· Don't buy on your first visit - sample the atmosphere and get used to the pace.
· Do your homework - know what you want before you go to an auction and have an idea what the car you are after is worth.
· Terms and conditions - each auction house has its own terms and conditions explaining how you can buy, what the fees are etc. Familiarise yourself with these so that you don't get surprised later on.
· Don't rush - arrive early and take time to examine the
vehicle that interests you.
· Do ask questions - ask auction staff, they will be happy to help.
· Check the car - it's up to you to check the car's condition, so examine it prior to entering the auction hall. And listen to the engine running as it is driven into the auction hall.
· Budget - set a limit and stick to it. Save some funds for a post sale service and any minor repairs that might be needed.
· Be flexible - if you miss your first choice, don't give up and don't throw the budget out the window just because you like the colour of the car you're bidding on!
· Auctioneer's description - this is legally binding, so listen carefully. The terms and conditions will explain all the
terminology used.
· Bid clearly - don't wink or tap your nose, simply raise your hand or the catalogue.
More at
www.bca-europe.com
Comments