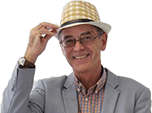 Used Car Vaules Under Pressure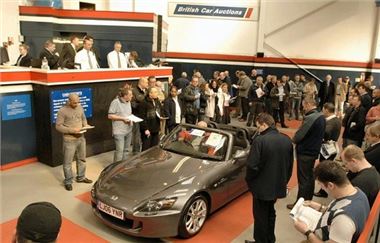 Used car prices rise marginally, according to leading auction company, but market remains fragile as credit crunch takes its toll
The latest used car price data from leading auction company, British Car Auctions (BCA) shows that used car values have generally shown some modest growth early in 2008, although not every sector has improved over the figures recorded in Quarter 4 last year. And interestingly, the BCA Pulse figures show that fortunes have been very different in each month of the first quarter with March being a particularly difficult month, perhaps affected by the combined forces of the credit crunch and the earliest Easter in living memory.
BCA's quarterly Pulse Report charts current and historic trends in the wholesale used car market looking at the fleet, part-exchange and nearly new sectors, and the current report analyses the values of over one million vehicles sold at BCA.
Companies and businesses selling their fleet cars saw average values rise by just £116 (1.7%) to £6,688 in Q108 from those recorded in Q407. Looking at the monthly figures, fleet car values rose by 4.9% between December and January, although the growth stalled in February and values fell back in March.
Dealers selling part-exchange cars also saw marginally higher values in Q108, rising by just £39 over the previous quarter, a climb of 1.6%. Values have been remarkably consistent over recent months, peaking at £2,449 in January.
Values for nearly-new cars were lower in Quarter 1 2008 than in the previous quarter, falling by 1% to £15,433. Values fell in January by 2.3%, but recovered that and more in February as average values rose to £16,116 – a 6.5% month on month climb. However, there was an equally steep fall in March to record a six-month low of £14,977.
BCA's Used Car Index – which tracks the average value across fleet, part-exchange and nearly-new cars - continued to rise in Quarter 1, 2008 reaching 120 Points, equivalent to £5,722. This is a rise of three points over the previous quarter (when values averaged £5,570) and fairly consistent with the growth seen a year ago, when the Index moved from 108 to 110. Year-on-year, Q108 is ten points ahead of Q107, when values averaged £5,252. The index is based on the average value of £4,780 (= 100), recorded in Q1 2005.
Year-on-year data also suggests that values are continuing to hold steady despite the uncertain economic climate this year. Average Fleet & Lease values in Q108 are £281 (4.3%) up on Q107, nearly-new values are a substantial £3,506 or 29% up (largely influenced by changing model mix at BCA) and average part-exchange values are £116 higher – equivalent to a 3.7% rise.
BCA's Communications Director Tony Gannon commented "This gives further impetus to the view that there is an underlying softness in demand and while Quarter 1 2008 as a whole showed improvement over the previous quarter, prices are in fact under a bit of pressure. With Easter now out of the way, April and May values will perhaps give a better indicator of how the market may perform over the rest of 2008."
As always the best way to look for a specific car coming up at a BCA auction or to pre-check a day's sale is to visit
www.auctionview.co.uk
If you are a BCA account holder this service also now gives composite price information (average auction price, CAP and Glass's) and now allows you to buy a selection of cars directly on-line.
For sales at BCA Edinburgh, click here for full details:
www.british-car-auctions.co.uk/main.asp?page=60
For BCA online auctions go to
www.bca-online-auctions.co.uk
. Two types of sale: Live Online and Open Tender. These are only available to BCA MyBCA Loyalty Card holders.
BMW group sales at BCA
www.british-car-auctions.co.uk/Default.aspx?page=2537
BCA's exclusive Commercial Auction View service at
www.commercialauctionview.com
.
Comments