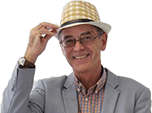 Budget Bites into Big Car Bids At Auction Today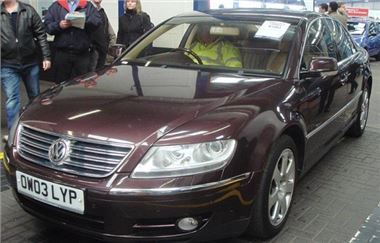 Monday 21-4-2008, not 24-4-2008.
Bidders predictably fought shy of the big stuff today. Yet at the other end of the market there was a bidding battle for every low tax, low insurance hatchback in the no reserve section.
Barclays Asset Management was looking to get some money back on a 2005 MBSL350, a 2003 VW Phaeton W12, a 2006/56 BMW 630CI convertible, an 05 Volvo XC90 D5 and a pair of 2006/55 MB Viano LWB longback 2.2CDI Ambiente autos.
The SL350 didn't sell to a top bid of £29,500, £13,100 bought the Phaeton, £32,600 took home the 630CI, £17,200 was enough for the XC90 and £15,600 put the Vianos back on the airport taxi run.
Two 2007/57 Vectra 1.9CDTI Exclusives each with 11k miles failed to sell for £7,200, a 52k mile 05 Focus 1.6TDCI 110 LX saw a top bid of £5,000. Another with 80k miles sold for £4,250, while a 58k mile 2006/55 Xsara Picasso 1.6HDI stuck at £4,000.
But over in Hall 2 the small stuff was all selling for serious money, particularly Polos and 1.0 Corsas. Just because it's a Group 2 insurance car, a 99V Corsa Envoy made nearly three times as much as some similar age Vectras.
Here's the list, cheapies first, mid-range middle and the big stuff last. As usual, 's' means sold. 'p' means top provisional bid, 'n/s' means not sold. 'n/w' means miles not warranted. 'MNW' means unknown mileage. 'dmg' means damaged. 'fl' means facelift. 's/r' means sunroof.
BMW 316i sunroof, 1991J, 78k miles n/w £250s
Ford Ka 1.3, 1999V, MNW £700s
Ford Fiesta 1.4 16v Si, 1997P, MNW £400s
Ford Escort 1.6 16v LX, 1996N, 53k miles n/w £425s
Ford Escort 1.8 16v LX, 1997P, 87k miles n/w £250s
Nissan Micra 1.0i 16v L, 1995N, 71k miles n/w £450s
Renault Megane 1.6E RT Alize auto, 1998S, 179k n/w £110s
Rover 214 8V 5-DR, 1998R, MNW £500s
Suzuki Swift 1.3GX 5-dr, 1996N, 23k miles n/w £260s
Toyota Carina E 1.8GS Liftback, 1995N, MNW £275s
Vauxhall Corsa 1.0 Envoy, 1999V, 52k n/w £675s
Vauxhall Corsa 1.7D Club, 2000W, 101k n/w £700s
Vauxhall Astra 1.6 16v Sport, 1996P, 126k n/w £140s
Vauxhall Vectra 1.8SRI 120, 1998S, MNW £200s
Vauxhall Vectra 2.0LS, 1999S, 89k miles n/w £250s
Vauxhall Vectra 2.0GLS, 1999V, 107k miles n/w £525s
VW Polo 1.3i CL Coupe, 1994L, 61k miles n/w £160s
VW Polo 1.4i CL 5-dr, 1996P, MNW £1,100s
VW Polo 1.4i L 5-dr, 1997P, 78k miles n/w £625s
VW Golf 1.6CL 5-dr, 1994M, 72k miles n/w £275s
Volvo 440 1.6S PAS, 'G' reg, 51k miles n/w £200s
Ford Fiesta 1.2 Style Climate 3-dr, 07 reg 13k miles £4,700s
Ford Focus 1.6TDCI 110 LX, 2005/54, 80k miles £4,250s
Ford Mondeo 2.0TDCI 115 Ghia, 04 reg, 112k miles £3,150s
MGTF 1.8VVC 160PS, 03 reg, 30k miles, 4,600s
MINI Cooper, a/c, alys, 05 reg, 38k miles £5,900s
Vauxhall Corsa 1.0 Life 3-dr, 2004/54, 32k miles £2,800s
VW Golf 1.9TDI SE 5-dr, 05 reg, 23k miles £8,550s
BMW 630 CI Sport convertible, 2006/56, 37k n/w £32,600s
Mercedes Viano 2.2CDI Ambiente, 2006/55, 83k n/w £15,600s
VW Phaeton W12 6.0 S, 03 reg, 86k miles n/w £13,100s
Volvo XC90 2.4 D5 auto, satnav, lthr, 05 reg, 55k n/w £17,200s
Upcoming Auctions at BCA Blackbushe in April
Wednesday 22nd April 10.00 start
Prime Fleet, Sytner p/x, Leaseplan, Lex, Jardine p/x, Black Horse, Inchcape p/x, Snows Group p/x, Trident Honda p/x.
Thursday 23rd April
Light Commercials from Lloyds TSB, Dagenham Motors,
Royal Mail
, Lex, Vauxhall Leasing, Fleet Direct, Northgate, Peugeot.
Friday 24th April 10.00am start
Fleet & Finance, LTSB Autolease,
Motability
, Lex, General Section, Charters p/x, British Telecom Fleet live online, Masterlease, Hitachi Capital, Peugeot Motor Co., Eden Group, Inchcape p/x, Windrush, Private Sure Sell.
Monday 28th April 10.00am start
Big Convertible Sale
, Fleet Direct, Lex, Porsche Retail p/x, Mercedes Benz Retail p/x,
Top Car
, Franchised Dealer p/x, Inchcape no reserve p/x, Ridgeway VW p/x, Hartwells p/x, Pendragon p/x.
Wednesday 30th April 10.00am start
Volvo, Prime Fleet, Leaseplan, Black Horse, Lex, Jardine p/x, Black Horse, Inchcape p/x, Snows Group p/x, Sytner p/x, Trident Honda p/x.
As always the best way to look for a specific car coming up at a BCA auction or to pre-check a day's sale is to visit
www.auctionview.co.uk
If you are a BCA account holder this service also now gives composite price information (average auction price, CAP and Glass's) and now allows you to buy a selection of cars directly on-line.
Please Note BCA Now Charges All Private Buyers a £23.50 VCA New Keeper Transfer Fee. On behalf of the vendors, BCA is required to notify DVLA via the V5C of changes of ownership.
For sales at BCA Edinburgh, click here for full details:
www.british-car-auctions.co.uk/main.asp?page=60
For BCA online auctions go to
www.bca-online-auctions.co.uk
. Two types of sale: Live Online and Open Tender. These are only available to BCA MyBCA Loyalty Card holders.
BMW group sales at BCA
www.british-car-auctions.co.uk/Default.aspx?page=2537
BCA's exclusive Commercial Auction View service at
www.commercialauctionview.com
.
BCA Peterborough stages Motorbike sales on the last Friday of each month, with high volume Super Sales featuring 'bikes from Black Horse every two months. (Next Super Sale on 25th April). Sales start at 1pm and all are welcome to attend. There is secure motorcycle parking on the day and an expert and enthusiastic Sales Team on hand to answer questions. Viewing is on the morning of the sale and BCA can arrange transport to anywhere in the UK.
Full catalogue details and a picture of every motorbike entered for the sale will be available online in advance through BCA's exclusive Commercial Auction View service (
www.commercialauctionview.co.uk
).
For future police sales at West Oxfordshire Motor Auctions. Visit
www.woma.co.uk
, click on 'stocklist', then click on search, or use the faxback on 0906 3080 953 at 60p per minute. Sales are held on Tuesday and Thursday evenings from 5.30pm.
Brightwells HUGE WEEKLY 4x4 SALE takes place every Tuesday at Easter's Court on the A49 by-pass, Leominster, Herefordshire, start time 11.00am, phone: 01568 611325, website:
www.brightwells.com
Comments