Coronavirus: What it means for car buyers and owners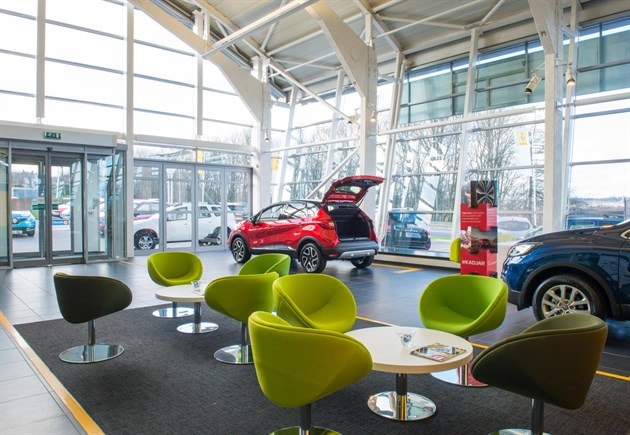 Last updated: 8 April 2021
With Covid-19 case numbers showing signs of decline, Prime Minister Boris Johnson has outlined a roadmap for the UK to exit lockdown restrictions.
Some non-essential retailers in England have been allowed to remain open despite the lockdown, although only to operate a click-and-collect and delivery service. That is set to change on April 12, when non-essential retail - including car dealers - are permitted to reopen their doors to the public.
From June 21 at the earliest, all remaining restrictions on social contact could be lifted. The Prime Minister said five-week breaks between the lifting of each set of restrictions will allow ministers to assess the impact of each stage.
The rules in each nation of the UK:
England: At the time of writing (8 April), car showrooms are shut across the UK. However, all non-essential retail will reopen in England on 12 April — meaning you can go look at a car in the metal again soon. How exciting.
Car dealerships have been closed for the entire third lockdown for walk-in customers and test drives, operating via Click and Collect only. However, from Monday 12 April, they will revert back to reopening under the rules they operated under for most of 2020.
Scotland: The Stay at Home regulations were lifted on 2 April and replaced with guidance to Stay Local, with non-essential Click and Collect services able to open from 5 April. From 26 April, car showrooms should be open to the public — but they'll have to ensure they're following COVID-19 guidelines, which will look similar to the restrictions in England.
Wales: From 12 April, non-essential retail can reopen and people will be able to travel in and out of Wales from this date.
Northern Ireland: From 12 April, Click and Collect will be available for all non-essential retail businesses, including car dealers (we presume).
If you're not already, now is a good time for you to sign up to our newsletter, not only to stay on top of the Coronavirus situation as it develops for car owners, but to stay on top of any offers as they appear if you're still interested in buying a car. Sign up to the Honest John Newsletter here.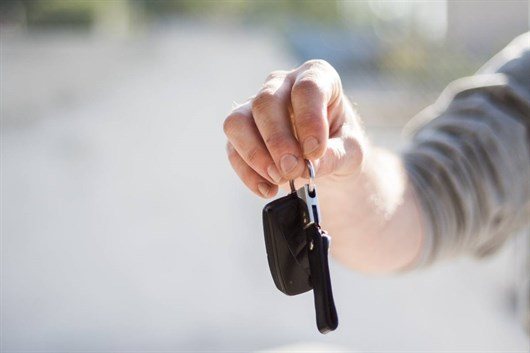 Should I be put off buying a car during Covid-19 lockdown?
If you're in the market for a new or used car, this could be a good time to get a good deal and dealers will be keen to get every sale that they can. Showrooms and dealer premises will reopen on 12 April, meaning that you can soon get back to seeing any potential purchases in the metal.
However, just as with supermarkets, there will be rules around public spaces to prevent the spread of COVID-19.
Test drives are likely to be unaccompanied and carried out by customers on their own. Social distancing measures will also be reintroduced to keep both staff and customers safe. These include in-store signage, floor stickers, desk screens and hand sanitiser stations.
There will likely be a limit on how many people can enter a showroom at any one time. You will also be asked to wear a face mask and gloves if you want to enter one of the demonstration cars. We're also expecting most dealers to run on an appointment system to keep the number of people onsite low, so beware that you might need to book beforehand rather than just turn up.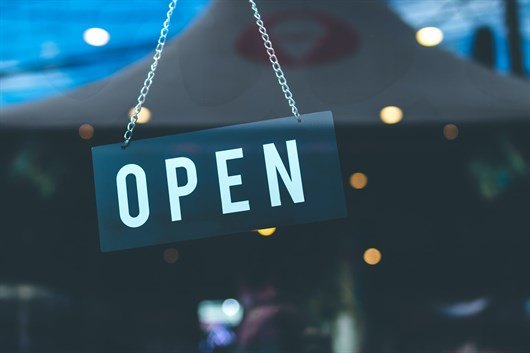 What are dealers doing to ensure car buying can remain safe?
Dealers have put into place measures to ensure that you can buy a car without having to come into contact with others. This includes increasing the amount of cars that have video 'walkarounds', so that you can have a good look at a car without having to view it in person, encouraging video calls (via Skype or similar), phone calls and emails and making sure all cars are disinfected. This, of course, is in addition to all the measures recommended by the Government, from not shaking hands to washing hands for at least 20 seconds with soap and water as much as posisble.
Some dealers will be offering test drives that are in line with COVID-19 guidelines, while many are offering free delivery to your home. You're still protected by the law in this scenario, via the Distane Selling Regulations.
Will Click and Collect and Home Delivery continue?
Buying a car remotely is here to stay. Even after COVID-19 ends, we presume you'll still be able to buy a car via Click and Collect simply because online shopping is such a huge success and car dealers are now well-versed in the remote sales process.
What is Click and Collect exactly?
Clicka and Collect means that you buy the car remotely (either online or over the phone) and then collect the car outside of the dealership with a COVID-secure handover — including sanitation of the car. If you'd like to do this, let the dealer know when you speak to them.
Many car dealers are already offering contactless deliveries and it could soon become the norm. This means your new set of wheels will be delivered to your front door with the keys cleaned and posted through your letterbox.
Digital signatures and paperwork could be sent via email, along with digital payments to issue the deposit or opening balance of your car's finance. The dealer may also ask for a 'virtual meeting' before they hand over the car so you can ask any questions you may have or confirm the delivery details.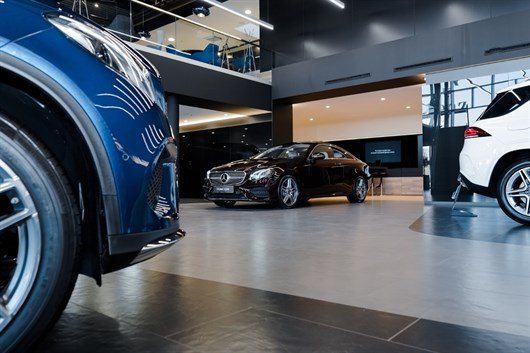 Can I buy or sell a car privately during lockdown?
Buying privately isn't advised during the lockdown, as the rules state you should leave home only for essential purposes or to work if you can't work from home.
However, you may be able to have a potential buyer round to buy a car even if it isn't essential now that the Stay at Home order has ended (29 March). With that said, private car sales aren't explicitly mentioned in the Government guidance and you should still reduce the number of journeys you're taking until we're more out of the woods with the pandemic.
You're likely to get more attention on the car after lockdown ends, too, so we'd waiting until it's more specifically mentioned in the Covid-19 guidelines.
Ask HJ
Coronavirus means that I may need to cancel the car that I've just ordered - where do I stand?
I ordered an expensive Range Rover to my specification a few weeks ago, which the dealer advises is now ready. I paid a deposit at the time of order. Due to the Coronavirus situation and the economic impact that is having on my personal situation I may need to cancel. If I lose the deposit that's fine, but is there any chance that the dealer could force me legally to complete the purchase?
First of all, speak to the dealer. If you're polite and explain the situation, they'll be more understanding. You'll have entered into a contract to buy that car. Look into the terms and conditions of the paperwork you were given when you placed your order. You'll probably lose the deposit and, technically, the dealer might be able to pursue you for losses from the cancelled order. These should be minimal, though, as the dealer should be able to sell the car to someone else. Coronavirus: Advice on buying, running and owning a car during the outbreak https://www.honestjohn.co.uk/coronavirus/coronavirus-what-it-means-for-car-buyers-and-owners/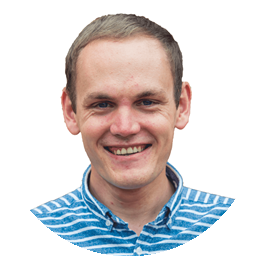 More Questions
Car buying, car owning and running your car during coronavirus: Your questions answered
Below we answer the questions that you've been asking. A word of caution, this is an ongoing situation and the official advice that we have sourced from bodies like the DVSA and Public Health England is subject to change.
Can I still use my car?
The Stay at Honme order ended on 29 March but many restrictions remain in place. People should continue to work from home where they can and minimise the number of journeys they make where possible, avoiding travel at the busiest times and routes. This won't change until 17 May at the earliest.
That essentially means that you can drive to your heart's content without needing an essential reasonable out, but bear in mind the Covid-19 guidance and make sure you're keeping to the lockdown rules until they're entirely relaxed.
Where travel is necessary, people have been told to stay local.
Although the advice to shield has ended, clinically extremely vulnerable people must continue to follow the rules that are in place for everyone. We also advise clinically extremely vulnerable people to continue to take extra precautions to protect themselves.
2
Can I still get an MoT or my car serviced?
Can I get an MOT done during the lockdown?
It's currently business as usual for the MOT test, but until the lockdown is eased further, Government guidance says to stay local.
This means, for now, all car owners will need to ensure their vehicle has a valid MoT if it's over three years old. As before, the MoT lasts for 12 months and the expiry date is found printed on the pass certificate.
If the MoT expires then the vehicle must be removed from the public road and declared SORN (Statutory Off Road Notification). Owners should also inform their insurer of the SORN notification and the location where the vehicle will be stored. Vehicles on SORN can only be driven to a pre-booked MoT appointment and must have valid insurance.
Non-essential repairs are best left until the lockdown is eased or ends entirely.
Can't use your usual garage? Search The Good Garage Guide for a trustworthy garage close to you
Can I still haggle?
Haggling is trickier than ever at the moment. Demand is exceeding supply – cars auctions (and even factories) have been closed, while lots of people are sitting at home wanting to cheer themselves up by buying a new car.
Bear in mind that the margin between a trade value of a car and its retail price isn't entirely profit – dealers also have to pay for their premises, the staff, any preparation work on the car (which can often be quite considerable) and a warranty.
If you're not in a hurry, we'd recommend waiting until things calm down a bit. Then, do your research, and shop around for the right deal.
4
Do I need to renew my driving licence during lockdown?
Do I need to renew my driving licence during lockdown?
You will need to renew your licence if it wasn't automatically extended in 2020. The Driver and Vehicle Licensing Agency (DVLA) confirmed to HonestJohn.co.uk that there are no current plans to extend driving licence expiry dates over the latest lockdown period. This also applies to drivers who need to renew their driving entitlement when they reach the age of 70.
In September 2020, an automatic renewal was announced by the DVLA — which meant that drivers whose photocard licence or driving entitlement to drive expired between 1 February and 31 December 2020 wouldn't need renewing for 11 months from the date of expiry.
Therefore, for example, if your licence expired on 15 December 2020, it won't need renewing until 15 November 2021.
Drivers that have a photocard licence can apply online and the service is very quick. Those who submit a paper application by post will be waiting longer, potentially months due to delays.
DVLA is likely to still be working through a backlog of documents to be sorted as it wasn't operating as fast as usual for a significant portion of 2020 due to Covid-19 restrictions.
To find out if you're eligible to drive while you application is with the DVLA, click here.
5
Should I wear gloves when refuelling my car?
Should I wear gloves when refuelling my car? 
Yes, all drivers are being urged to wear gloves when using fuel pumps in a bid to slow down the spread of Covid-19.
The Petrol Retailers Association says it's important for fuel stations to remain open and provide a service to the public - but joins Public Health England in encouraging drivers to use gloves when refuelling. However, this is not mandatory by any means. 
The same goes for using the PIN pads on payment machines. These could be carrying germs so we advise using contactless payment and, as with everything, hand sanitiser after touching surfaces that are covered in germs due to being touched a lot.
6
I'm planning to self-isolate for three months, how do I store my car?
I'm planning to self-isolate, how do I store my car?
Car owners who are self-isolating may wish to put their vehicle into storage on their driveway or in their garage. 
To avoid potential battery draindown, it's important to switch off the vehicle's interior light and radio before switching off the ignition. Also, check that the boot light and the glovebox light go out when they are closed. You can do this with a smartphone by setting it to the video record setting and shutting it in the boot or the glovebox. If the light does not go out you may need to remove the bulb or switch it off - the vehicle's owner's manual will show you how to do this. 
Clean and polish the car. Leave it to dry outside and thoroughly heat through all systems to evaporate off any condensation. 
Overpressure the tyres to 40 PSI, this will help prevent flatspotting which occurs when the weight of the car presses down on the tyres and causes a flat spot to appear at the point where the tyres are in contact with the the road/driveway/garage floor.
If you can, connect up to a trickle charger which monitors the car battery and keeps it to a constant 13.5 volts without damaging the electronics. If storing in a garage, leave one window open slightly to keep the interior ventilated, but not open enough to allow mice to get in, and cover with a cotton sheet.
If storing outside, consider using a car cover. Most will allow some breathing, but condensation will also occur under them. They need to be tied down with a washing line wrapped under the car to stay on in a high wind. 
If the car has an automatic transmission, make sure you can get access to the battery because if it's flat when you return you may be unable to access the engine bay if you have parked next to a wall or object.
7
Where do I stand with car loans, finance and borrowing?
Where do I stand with car loans, finance and borrowing?
The coronavirus pandemic is going to have serious financial consequences in the UK - the sort of which will see people out of work and struggling to keep their money on track. If you're worried about repaying a loan or finding the money for a monthly car finance payment, it's important to take action now to prevent negative consequences further down the line.
A number of banks have said they're willing to provide assistance if required, depending on your personal circumstances. The key message is, if it becomes clear that you're not going to be able to make a payment on a loan or finance agreement, you should contact the provider as soon as possible.
HonestJohn.co.uk has spoken to many of the major automotive lenders and financial providers and the vast majority have said they will do everything they can to help their customers keep their cars.
Some finance providers are offering payment holidays that will give people the breathing space they need to take stock and work out what their finances will look like in the coming months. Other finance companies are offering restructuring packages that will allow some customers to extend the length of their lease or PCP agreement and reduce their monthly car payments.

In the worst case scenario, you might wish to sell your vehicle to pay off the loan or hand it back to the leasing company.
If you took out a bank loan to buy the vehicle then the solution is relatively simple - sell the car and use the money to clear some or all of the remaining loan. Some providers will charge an early repayment charge; ask for a settlement figure to find out exactly how much is required to pay off the loan in one go.
If you have a hire purchase or PCP agreement on your car it is a little more complicated. If you have paid 50 per cent or more of the total amount owed when you first bought the vehicle (this total will be in your documentation) then you have the right to return the vehicle under voluntary termination. You can do this and owe nothing more and without damaging your credit rating, although this option may make it more difficult to obtain finance in the future. The vehicle must be in good condition for you to take advantage of this option.
If voluntary termination is not an option you should contact the company and explain that you are experiencing financial difficulties. Depending on your circumstances and how they may change in the future they may be able to help with a payment plan or even rearrange your finance with a new agreement over a longer term to reduce the monthly payment. Another alternative is to take out a loan to settle the agreement so you will own the vehicle outright; this may give you the breathing space so that you can keep your vehicle.
Ask HJ
If people begin storing their cars for self isolation - will all the alarms go off as the batteries degrade?
If a car battery slowly degrades because of lack of use during the Covid-19 four months' isolation period, will the alarm go off at some point and continue to do so? I'm thinking of many people in my area who may be in that position.
This situation varies from make and model of car. I would recommend fitting a trickle charger to the battery, like the C-TEK MXS 5.0: https://kit.honestjohn.co.uk/reviews/review-ctek-battery-charger-mxs-50/ For more advice for buying, running and storing a vehicle during the coronavirus outbreak see: https://www.honestjohn.co.uk/coronavirus/coronavirus-what-it-means-for-car-buyers-and-owners/#storing-a-car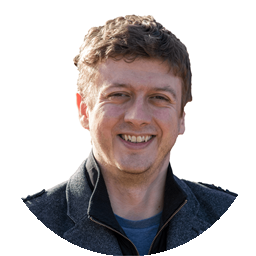 More Questions
Essential info