Cheap Car Hire
Hiring a car, whether in the UK or abroad, can be a minefield. How do you know you're getting a good deal? Plus how do you avoid hidden charges and getting ripped off by unscrupulous companies? Here's our step-by-step guide to saving you money.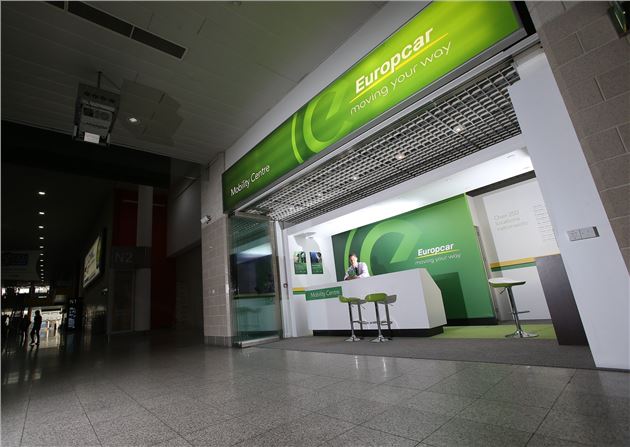 1. Be prepared to shop around for the best deals
If you're after a bargain then you have to be prepared to put in the legwork. Set the dates you need - although a little flexibility may work to your advantage - and carefully consider the size of car you need.
Something luxurious might boost the holiday feel-good factor but will cost more per day, as well as using more fuel in the process.
Many of the travel-based comparison sites can search for car hire as well as flights, so they are a good place to start.
In the same way that flights and hotels booked early are usually cheaper, the same goes for hire cars, so the earlier you start to compare prices, the better.
2. Make sure you're dealing with a reputable firm
In the UK, the easiest way to check that a firm is reputable is to look for one that is a member of the British Vehicle Rental & Leasing Association (BVRLA). This is a trade body for companies that hire vehicles as well as leasing and fleet management.
Companies that are members of the BVRLA must sign up to a code of conduct which should ensure you get a high level of service. The BVRLA also offers a dispute-resolution service, approved by Trading Standards, in the event that you have a complaint with one of its members.
In Europe there is an equivalent body called the Association of Car Rental Industry System Standards, which also has a code of conduct and works to maintain set standards across the continent.
While membership of these trade bodies does not guarantee good service, it does mean they should reach an acceptable minimum standard and gives you some recourse should things go wrong.
3. Compare prices to make sure you're getting a good deal
There's no shortage of car hire firms in the UK offering everything from city cars to vans and even high performance sports cars. But how do you know you're getting a good deal? We've found quotes from all the big car rental firms to help you compare prices.
4. Check the car thoroughly before you drive off
If you are hiring a car, arguably the most crucial area where vigilance is required is when collecting (and returning) the vehicle. This isn't always easy if you're tired after a long flight and it's a dark rainy evening.
But the condition of the vehicle when you collect and return it, and any variation between the two, could be the difference between getting all of your deposit back or leaving a hefty chunk of it behind.
There's no shortage of stories where people have been ripped off by unscrupulous car hire firms when it comes to unfairly charging customers for damage that was already present or is non existent.
As much as you will be keen to get going once you have the keys, it is absolutely vital you take the time to check over the car inside and out, making notes and taking pictures of any damage.
Ensure that any damage already on the vehicle is acknowledge by the hire company before you drive away, even if that means returning to the hire desk or sending the pictures via email to the car hire desk - don't leave without a signature confirming the damage was already present and that the fuel level is as agreed in the paperwork whether that is full, empty or somewhere inbetween.
The terms and conditions will indicate what the hire company deems as fair 'wear and tear' and some of the bigger companies will accept damage within a certain size.
5. Understand the fuel policy
Another thing to watch out for is the fuel policy. Some firms will give you a number of choices while others will not, but generally the best scenario is full-to-full, where the car is handed over with a full tank and you return with it also full, so you only pay for the fuel you use.
Some firms will charge for a full tank of fuel upfront and you are told to return the car as is, but unless you are driving far enough to use a whole tank you will end up losing money, so steer clear.
Another policy you might encounter with full-to-full is that the car hire firm will allow you to return the car unfilled and simply charge you to fill it up, but at an extortionate price per litre. Check the cost before you return the car or better still, fill it yourself.
6. Don't be forced into buying extra insurance
It's impossible to hire a car without insurance. When you walk into a car hire location or book online, the price you are quoted will include insurance - no car hire firm will hand over the keys without it.
The important point is that car hire companies will try to get you to buy their own additional insurance. If you don't take out their policy, you normally have to leave a large deposit and any damage will be taken out of that deposit.
However, you are not obliged to take this 'extra' insurance at all. Depending on the hire company, they may suggest it is essential, or recommended, or even try to scare you with the prospect of big bills if there is any damage - but you are under no obligation to take it.
The excess insurance offered by car hire companies tends to be relatively expensive, but if you are able to stump up for the deposit you can find excess insurance elsewhere at a much better price and save yourself some money.
7. Organise your own excess insurance
There are plenty of options when it comes to getting car hire insurance, with prices starting from just a few pounds for daily European cover.
8. Consider how many drivers you want
You can add extra drivers to a hire car, but it is best to do this when you make the initial booking. If you do it when you collect the vehicle you may be charged extra, and lose out on any deals you got when you first arrange the hire.
It is also important to remember that any additional drivers must also abide by the same rules as the main hirer in respect of age and the type of licence held.
9. Give yourself plenty of time to return the car
When returning a hire car you should essentially repeat the process from when you collected it, which means checking for damage, checking the fuel level (and filling it if necessary), ensuring all the paperwork is checked and signed, any damage is noted and ensuring your deposit is returned - or at the least when you can expect it to be returned.
The fuel policy should have been outlined to you when you collected the car, but in most cases the cheapest option is to fill it up yourself. Keep the receipt for the fuel and either get a photo of the fuel gauge showing full or better still the acknowledgement of a member of staff that the tank has been filled.
Assuming the car hasn't been damaged in your possession, the damage report should match the one you had when you collected the car.
Again, ensure that a member of staff signs off on this and confirms there is no damage so that your deposit is returned. Ideally you want the deposit to be returned as soon as possible but it normally takes a couple of days - what is crucial is that you get confirmation that there will be no deductions.
Don't be tempted to sign whatever is put in front of you and dash off to your flight, as you may be held liable for damage that did not occur during your hire period.
* Sometimes we show a link with a * next to it. It means that it is an affiliate link and as a result helps HonestJohn.co.uk stay free to use. It's tracked to us and if you go through it, it can sometimes result in a payment or benefit to the site.