Sponsored Content - Joie's guide to Car Seat Safety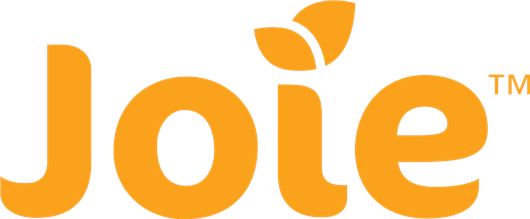 Joie is a family-first kind of company, driven by the simple joys of childhood - to us, it's all about being together, whether out and about and on the road, or cosy at home and around the table.
We specialise in creating a range of nursery products, including award winning pushchairs, highchairs, bouncers and travel cots! Our most notable successes are our multi-award winning car seats - we pride ourselves on using the highest quality materials available and putting each product through the most extreme and rigorous testing – our car seats are crash tested up to 100 times during development!
In this guide we will give an overview of Extended Rear Facing and i-Size, more information on these topics can be found at http://uk.joiebaby.com/  
Extended Rear Facing:
Here at Joie we believe that extended rear facing is the best and safest option - our mission is to keep kids safer. We have consulted with doctors and child safety experts worldwide to better understand the effects of a car crash on a child's growing body. They agree rearward facing as long as possible is the safest way to go. When a child is riding rearward facing, the car seat absorbs the impact, protecting the child's head, neck and spine – even up to 73% more than forward facing!
It's also important to point out that according to the new i-Size ECE R129/00 regulation, children should ride rearward facing until at least 15 months – but here at Joie we recommend rear facing until your little one is 4 years old!
Reasons to face rearward:
- Caution ahead
Most crashes are at the front or from the side with a front angle
- Front facing danger
A child's body is propelled forward, which can result in severe injury

- Rearward facing safety
A child's body is securely cocooned while the safety seat absorbs the impact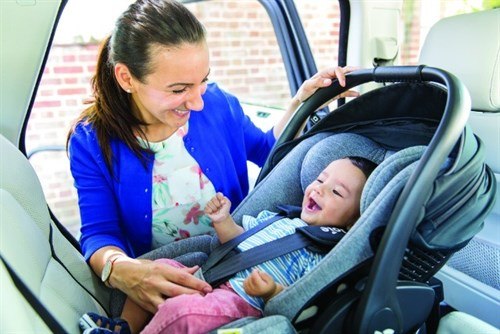 When rearward facing, during a frontal crash a child's body moves into the safety seat, which spreads the force over the entire body and absorbs the impact. This not only protects the child from flying debris or intrusions into the vehicle, but also prevents extreme strain on their delicate body. 
i-Size:
There's a safer way to get your little one from here-to-there and it's called i-Size. i-Size (also known as ECE R129/00) is the new standard for child seat safety and will run parallel to the current regulation (ECE R44/04) until approximately 2018.
Side Impact Certified – Better head, neck and all over protection due to first-ever standardised i-Size side impact criteria
Rearward Facing Longer – mandatory rearward facing travel to 15 months allows baby's neck to develop and strengthen for forward-facing travel
Smartest Dummies – All new, advanced technology crash test dummies simulate a child's fragile body with much more accuracy
Safest Install – Required ISOFIX means less room for installation error and ensures i-Size car seats will fit most current ISOFIX vehicles
Better Fit Formula – Seat usage is now classified based on a child's height instead of weight – ensuring a more accurate fit for growing children
i-Size requires rearward-facing travel to a minimum of 15 months to ensure that your child's neck has developed the strength needed to support an average forward collision. This is due to recent research proving that a baby's neck is not yet strong enough to support a baby's heavy head until at least 15 months.

We hope that this guide has given you some useful information, however we are always here and happy to help! More information can be found at http://uk.joiebaby.com/ or visit our Social Media pages:

Facebook: @JoieBaby
Twitter: @Joie_Baby
Instagram: joie_global
Comments
Latest