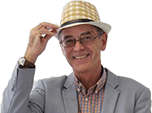 Gowrings Mobility Back in Business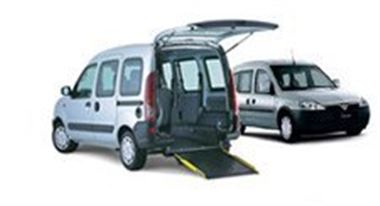 A buyer has been secured for Gowrings Mobility, the UK's largest supplier of wheelchair passenger vehicles, safeguarding employees' jobs, and the interests for thousands of disabled customers and suppliers.

Gowrings Mobility, which employed 120 staff and sold more than 1,400 wheelchair passenger vehicles last year, is delighted to announce that it will now be one of the Newship Group of companies.
Gowrings Mobility's business and assets including the Gowrings' name was acquired for an undisclosed sum by the Group, which is based in Weybridge, Surrey.

The Group consists of a number of manufacturing companies operating in the construction, packaging, precision engineering and medical markets throughout Europe.

Gowrings Mobility had run into financial difficulties due to base vehicle and vehicle leasing scheme cost increases, with accountancy and business advisory group, Smith & Williamson, appointed in June.

Janet Seward, Director of Gowrings Mobility said, "We are absolutely delighted that a buyer has been found. We can now concentrate on what we do best – enabling disabled people and their carers to carry on motoring and lead independent lives."
Janet Seward added, "It has been a terribly anxious time for our staff, and unfortunately there were redundancies at the start of the administration, but we are delighted that the remaining positions have been safeguarded."

Nearly 60 expressions of interest were received by Smith & Williamson administrators following widespread media coverage.
Mr Adshead, Smith & Williamson commented, "We're delighted to say that, with Newship at the wheel, it is business as usual at Gowrings Mobility. The offer tabled by Newship Group was the right one, and we are delighted to have traded on the business as a going concern and been able to secure this sale. We wish Gowrings every success under new ownership."

Gowrings Mobility sells converted new and used wheelchair passenger vehicles, offering a wide range of makes and models, working with manufacturers such as Fiat, Ford, Vauxhall and VW, and had revenues of £19.5m in its last financial year.
Its customers are wheelchair users who travel in a car whilst having to remain in their wheelchairs, their carers, charities, healthcare providers and public sector organisations.
The company invented the original 'wheelchair passenger vehicle' – a converted Austin Mini Countryman – and makes all kinds of alterations as part of the conversion process, including lowering floors and fitting secure restraint systems and lightweight ramps.

It was also the first supplier of wheelchair accessible vehicles to the national Motability Scheme, set up by the government in 1977.
The scheme enables disabled people to use government-funded mobility allowances to obtain a new car, powered wheelchair or scooter, with Gowrings Mobility offering one of the widest ranges.


Gowrings Mobility is the UK's leading manufacturer and supplier of wheelchair passenger vehicles. Gowrings Mobility converts vehicles so that a wheelchair user can remain seated in their wheelchair whilst travelling as a passenger. Based in Newbury, Gowrings Mobility operates nationwide through the provision of a free test drive and demonstration service, enabling customers to test a vehicle in their own local and familiar environment. For more information, contact Lo-Call 0845 608 8020 or visit www.gowringsmobility.co.uk
Comments