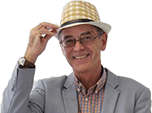 New dog-themed plates for those buying a car

Those thinking of
buying a car
may want to consider a new selection of special number plates, some of which are dog-themed.
DVLA Personalised Registrations announced today (July 17th) that going under the hammer next month is 1 MUT and L1 CKS.
Their reserve prices are £3,200 and £900 respectively and the organisation plans to auction them on August 5th at the RBS Williams F1 Conference Centre in Wantage, Oxfordshire.
Other plates on offer include those with Formula 1 connotations, such as F1 GUY, F1 MAX and F1 GER.
Damian Lawson is marketing manager at DVLA Personalised Registrations and said there was a "huge selection".
"We have a mix of F1 plates at the home of Williams' Formula 1," he explained. "1 MUT and L1 CKS are two great-related plates we're including in our next auction."
As well as topical registrations, the company regularly announces seasonal selections.
Earlier this year, it highlighted potential Father's Day gifts, such as DAD 4S, and 3 O.
Comments